A new
First Afrikan Church Quilt
be will made for our 25th Church Anniversary. The Squares to make this quilt are $25.00 each, either red or black.
Please see or call Deneen McBean Warner @ 678-778-5559 or Debora Bowers @ 770-624-3794 to make your purchase.
A
Craft Class will be held on Sunday October 21st
after church service to assist with the decorations of the squares. Please bring your supplies you want use to embellish your square. A few items will also be available for your use. The
deadline
to turn in your completed square is
Sunday, November 11th. 
Any square not turned in by the deadline date of November 11th will not be able to be added to the quilt.
Thank You and we look forward to everyone being a part of this Historic Quilt to leave an accounting of our presence here at First Afrikan Church.
Are you having "COFFEE CONCERNS?"
Worry no more about what coffee shop to visit (or boycott), or what coffee to buy for your home!
Support First Afrikan Church's partnership with coffee farmers in Cameroon, West Africa by purchasing a bag of Camboyo™ Cameroon Boyo Arabica coffee.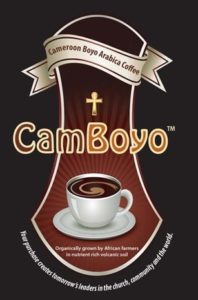 Visit www.firstafricancdc.org to place your order and enjoy a cup today!