3 Praise be to the God and Father of our Lord Jesus Christ, the Father of compassion and the God of all comfort, 4 who comforts us in all our troubles, so that we can comfort those in any trouble with the comfort we ourselves receive from God…
2 Corinthians 1:3-4 (NIV)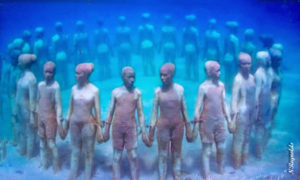 As African people, our ministry is holistic, touching the spirit, our relationships, our minds as well as the practical economic and physical realities we are now facing. We are encouraged by our ancestors who faced even more challenging times than these, with even fewer resources than we now have. They made a way out of no way. So will we!! We hope that the resources provided here will help you and your family to survive and even thrive as we "shelter in this time of storm."
---
Worship Life
25 "Therefore I tell you, do not worry about your life, what you will eat or what you will drink, or about your body, what you will wear. Is not life more than food, and the body more than clothing? 26 Look at the birds of the air; they neither sow nor reap nor gather into barns, and yet your heavenly Father feeds them. Are you not of more value than they? 27 And can any of you by worrying add a single hour to your span of life? 28 And why do you worry about clothing? Consider the lilies of the field, how they grow; they neither toil nor spin, 29 yet I tell you, even Solomon in all his glory was not clothed like one of these. 30 But if God so clothes the grass of the field, which is alive today and tomorrow is thrown into the oven, will he not much more clothe you—you of little faith? 31 Therefore do not worry, saying, 'What will we eat?' or 'What will we drink?' or 'What will we wear?' 32 For it is the Gentiles who strive for all these things; and indeed your heavenly Father knows that you need all these things. 33 But strive first for the kingdom of God and his righteousness, and all these things will be given to you as well.
34 "So do not worry about tomorrow, for tomorrow will bring worries of its own. Today's trouble is enough for today.
As a reminder, all church events are cancelled until further notice. Please see the COVID-19 information and statement from FAC Leadership. Click here for PDF statement.
---
Ministries on the Move
Do you need a call, prayer or other help ?
Do you need help using your computer or phone to access these resources?
Please call Elder LaRita Comier @ (713) 305-8973 or click here to email your request. A Deacon or Elder will get back to you shortly.
---
Resources from Friends and Family
Need to get some exercise? Talema Cannon is offering an AfroCardio Exercise Class on Monday evenings at 7pm. You can join from Instagram here or Facebook here.
---
Community Resources
All Georgian's over age 16 can now obtain a COVID-19 vaccine. Make an appointment at one of the mass vaccination sites (distributing the Pfizer vaccine only) here. An adult authorized to provide informed consent for the vaccine must accompany any eligible 16 or 17 year old vaccine participant to the appointment and will sign the informed consent documentation prior to immunization. Any eligible 16 or 17 year old vaccine participant must bring proof of age to the vaccination appointment in the form of government issued identification or a birth certificate.
Additional vaccination sites are listed here. Type the name of your county into the search bar to highlight the sites nearest to you.

If you're a Georgia renter who has fallen behind on rent payments due to the COVID-19 pandemic, you may qualify for assistance. The Georgia Rental Assistance Program can provide up to 15 months of rental assistance and utility assistance, paid directly to landlords and service providers on behalf of tenants. See if you qualify here.https://georgiarentalassistance.ga.gov/faq
If you live in Atlanta, you can also access the Atlanta COVID-19 Emergency Housing Assistance Program administered through the United Way. Incorporated City of Atlanta residential renters who have experienced a loss of income because of COVID-19 can receive assistance with the payment of their past due rent, utility and/or security deposit assistance dating back to March 13, 2020. Apply through the United Way website here.
Georgia Department of Public Health COVID-19 Test Scheduling Site where any Georgian, regardless of symptoms, may schedule a COVID-19 test here.
Link to City of Atlanta COVID-19 information: here

Link to DeKalb County COVID-19 information: here

Link to United Way 2-1-1 COVID-19 Assistance: here.

2-1-1 is a full-service contact center which connects people to the assistance they need to address everyday challenges of living as well as those that develop during emergencies. United Way 2-1-1 is free, confidential and available 24 hours a day, seven days a week, 365 days a year in 140 different languages. You can connect to 2-1-1 by:
Texting the keyword "211od" to 898-211 to receive CoronaVirus resources. You can also text 211od to 898-211 to find resources available to you in your zip code.
Dialing 2-1-1 and speak with a Community Connection Specialist
Visiting 211online: unitedwayatlanta.org and search our comprehensive database or chat with a Community Connection Specialist
Emailing a Community Connection Specialist at contact 211@unitedwayatlanta.org
Stay connected with free or low-cost Internet service through Everyone On. Click the link and select the criteria that apply to your household. The site lists offers available through both Comcast and AT&T.

FOOD RESOURCES
YMCAs across the metro-area are distributing meals for early learners, families and seniors. See the full list here.
At the South DeKalb YMCA, a drive thru pick up snack and dinner is available from 2-4 p.m. Monday – Friday. Seniors can pick up on Thursday from 2-4. The South DeKalb YMCA is located at 2565 Snapfinger Road, Decatur, Georgia 30034.

The Atlanta Community Food Bank has more than 50 sites for food distribution. Click here for that list.

APS FOOD DISTRIBUTION
APS has streamlined meal distribution to provide meals each Monday rather than 5 days per week. Students can receive five-day meal bags, containing five breakfast meals and five lunch meals each Monday. Those meals will be available at the 10 APS school sites via drive through and walk up. Those five-day breakfast and lunch meals will be delivered through the bus delivery service on Monday. Please check the APS website for the route schedule).

A bag of weekly groceries will also be available to families at the five anchor sites (Bunche Middle School, Cleveland Avenue Elementary School, Douglass High School, Phoenix Academy, and Sylvan Hills Middle School).

If you would like to volunteer at any APS food distribution sites, please click here to use this sign up genius.
DEKALB COUNTY FOOD DISTRIBUTION
Meals for students are being distributed on Mondays, Wednesdays, and Fridays. Students will receive a two-day meal package on each Monday, Wednesday, and Friday.

Meals can be picked up at 21 meal sites as well as 9 recreation centers. Bus meal delivery also follows this plan of meal service on Mondays, Wednesdays, and Fridays. Check here for the bus distribution points and delivery route schedule.

The Atlanta Community Food Bank is providing staple food items for DeKalb families on a weekly basis at the following school sites:
Sequoyah Middle School
Jolly Elementary
Idlewood Elementary
Chapel Hill Middle
Early Learning Center at Terry Mill

CHANGES TO SNAP RULES and BENEFITS
Some SNAP rules have changed because of COVID 19, and the new rules could allow you to receive important benefits during the crisis. Contact the Benefits Outreach team of Atlanta Food Bank at (678) 553-5917 to find out if you qualify.

1) SNAP households may receive a supplemental benefit (more than the regular monthly amount) for the months of March and April 2020. If you just enrolled in SNAP, you may still receive the benefit for the time that you have been on the program. Extra benefits will be loaded to the EBT card automatically.

2) No SNAP recipients are required to file evidence of work through the end of May 2020. If you lost SNAP benefits because of work requirements, you may be eligible now.

3) The re-certification deadline for current SNAP households has been extended by 6 months. Households that were required to re-certify (re-apply) for SNAP in March, April, May, June, July or August of 2020 will have their deadline automatically extended six months past the original deadline.

4) GA DFCS has closed many of its physical offices to prevent transmission of the virus. You are encouraged to apply online or request an application over the phone. In-person visits to DFCS may only be permitted with an appointment.

5) Other benefit programs, like Medicaid, school meals, and WIC, also have new rules because of COVID 19. Even if you were not eligible for these programs in the past, you may be able to receive them on an emergency basis. Call Atlanta Community Food Bank at (678) 553-5917 for more information.

Not sure whether these rules apply to you or your family? The Atlanta Community Food Bank can help. Call (678) 553-5917 or email benefits@acfb.org to get information right away.

EVICTION ISSUES
If you have been served with an eviction notice or are being evicted, please contact Darrius Woods from Atlanta Volunteer Lawyers Foundation (AVLF) at dwoods@avlf.org. He is working remotely and can help guide you.

Georgia Legal Aid also has a resource list that may be helpful: https://www.georgialegalaid.org/resource/covid-19-resource-list

UNEMPLOYMENT BENEFITS
Unemployment applications can be submitted online here: https://dol.georgia.gov/ or call your local career center to apply by phone. The career center locator is online here: https://dol.georgia.gov/locations/career-center

SAFETY OF LOVED ONES IN LONG TERM CARE
If you have concerns about the safety and well being of a spouse, parent or other loved one living in a nursing home, contact the Georgia Long Term Care Ombudsman Program at 1 866 552 4464 or visit https://georgiaombudsman.org

---
Memory Verse
34 I give you a new commandment, that you love one another. Just as I have loved you, you also should love one another. 35 By this everyone will know that you are my disciples, if you have love for one another."
If you have any updates to this page that you would like to share, please click here to email the information. A Deacon or Elder will be with you shortly. Special thanks to Deacon Newburn Reynolds for the photographs used on this page!