Sunday, April 29th after the morning worship service.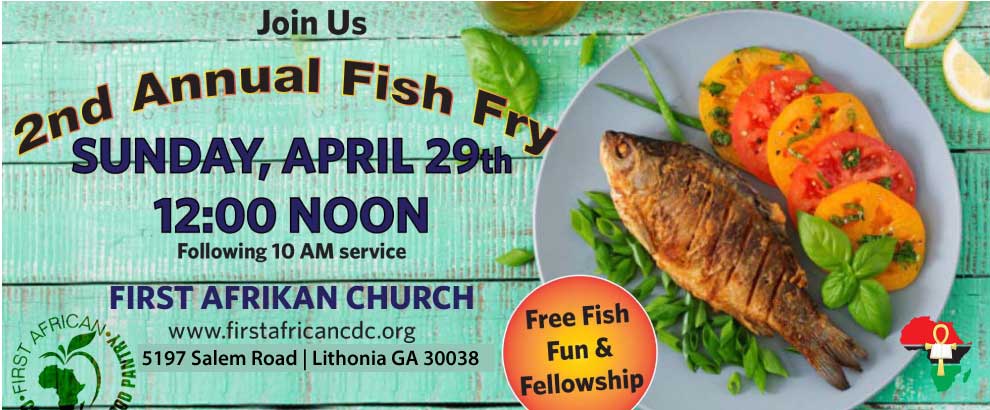 The First African Community Food Pantry along with the First Afrikan Church Deacon Board will be celebrating their 2nd Annual pantry celebration.
The church and community are invited to join in the festivities.
Please contact Darryl Edler at 770-235-8772 if you would like to volunteer or have questions.