Please join us for a congregational meeting on Sunday, August 12, 2018 following the worship service
1


August 2018-2019 Elder or Deacon Application Elders and Deacons Application for 2018-2019 for Leadership at First Afrikan Church Application deadline 9/16/2018

13


July Next Hire Survey

First African Church family, we need your feedback on who the church should hire next: a Christian Educator or a Youth ...
Are you having "COFFEE CONCERNS?"
Worry no more about what coffee shop to visit (or boycott), or what coffee to buy for your home!
Support First Afrikan Church's partnership with coffee farmers in Cameroon, West Africa by purchasing a bag of Camboyo™ Cameroon Boyo Arabica coffee.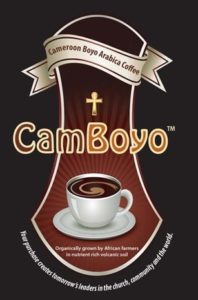 Visit www.firstafricancdc.org to place your order and enjoy a cup today!