ANNOUNCEMENTS: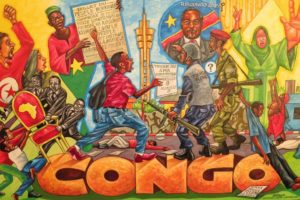 Please join us for our February Bible Study series "Crisis in the Congo" starting Wednesdays, February 6, thru February 27, 2019 with Elder Carvel Bennett 1pm and Pastor Mark A. Lomax 7pm. Wednesday, February 6, Study topic: Angola/West Central Afrika and the TransAtlantic Slave Trade Biblical Text: Psalm 137: 5-6
There will be a Youth Ministry Meeting immediately following church service, 2nd Sunday, February 10, 2019.  This meeting is for all parents or guardians of children, tweens and teens.  This meeting is also for anyone that is called to (or capable of) working in any capacity with FAC youth.  The meeting will be held downstairs in the back of the community room downstairs.
First Afrikan Church is commemorating the 400th year of our people...
Read More