ANNOUNCEMENTS: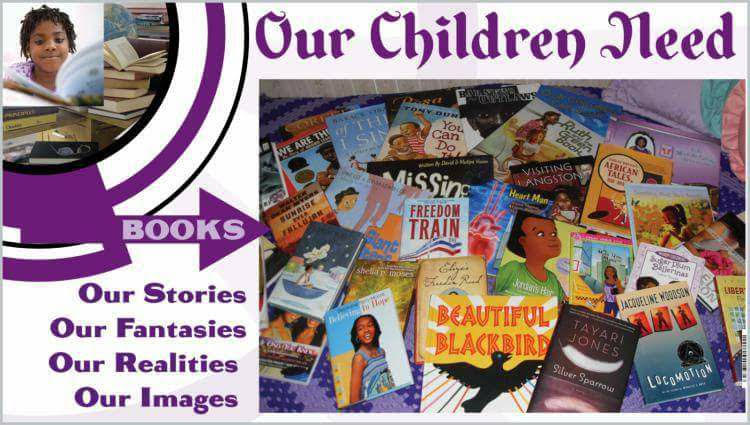 Story Time & Book Giveaways! Our Children, Our Stories happens downstairs in the small community room today during First Sunday Service.  Children ages FOUR and up, are invited to   come downstairs after the Community Affirmation during the Song of Preparation for STORYTIME to return upstairs in time for Zawadi. Older Students may come down to help READ Stories to our youngsters and RECEIVE book giveaways.**PARENTS,  DO NOT  send  children under age four downstairs. You may bring AND stay with them.   Boundary-trained Adult volunteers are also needed.  Sister Angela Reid
The church and office will be closed on Monday, September 2, 2019 in honor of the Labor Day Holiday.
Please join us for our end of the Summer Bible Study Series Wednesdays, starting Wednesday, August 14th thru Wednesday, September 4th at 1:00pm or 7:00pm. Series topic:  "Our lives as sacred text".
The FAC Anniversary Committee presents: First Afrikan Church & Friends Got Talent" at First Afrikan Church on Saturday, September 7, 2019 at 6:00 PM. Tickets: Free for children 7 years old and under / Children: 8-17 years old and Seniors $5 / Adults: $10
Application for Elders, Deacons are available from Sept 8 – 22, 2019. See Elders Curtis Grier or Nsombe Famodou or the Clerk, Elder Carvel Bennett for more information.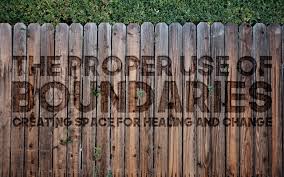 A Boundary Training Class will be held on Saturday, September 21, 2019 at 10am. This training class is for persons planning on, or currently working with our Children, Youth and Teens. Facilitators: Elders – Stephanie Pearson Robinson and Pauline Marshall.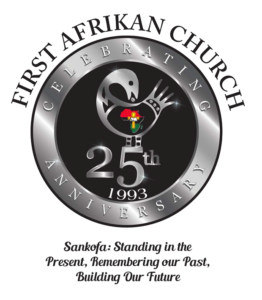 Family, get your FAC 25th Anniversary paraphernalia – The second and final order for t-shirts September 8th until September 22nd. Items will be returned between 8-10 days. Both will be returned in time for our Ancestral Walk (Oct. 12th) and the African American Studies Department Homecoming Tailgate (Oct. 5th). Purchase your items via cash or check with Sonyá Grier or at the debit table with Dwayne Johnson. T-shirts- child sizes $10, adults SM – XL $12, adults 2X – 3X $15
Polos- adults SM – XL $30, adults 2X – $35 adults 3X – $45 Caps- $12 Coffee Mugs- $8
The next New Members Class will be held on Saturday, September 28, 2019 from 10am til 3pm. Please RSVP to facp@firstafrikanchurch.org if you plan to attend by Friday, September 20th by Noon if you would like to receive the training materials. Lite refreshments and lunch is served.  Facilitator: Elder Carvel Bennett
---
COMMUNITY ANNOUNCEMENTS:
A Dancer's Heart Inc. invites you to join us for our 8th annual 5K run, walk, or dance to inspire excellence and success in the lives of young women, Saturday, September 7, 8:30 am at Decatur High School, 310 N. McDonough St, Decatur, GA. A Dancer's Heart was founded in memory of Imani Thompson Twine, the daughter of our brother Dirk Twine, who transitioned 9 years ago. Proceeds from the 5K funds scholarships for the Imani Thompson Twine Memorial Scholarship, the Decatur Educational Foundation, and life skills programs for young women in metro Atlanta.  You can register now at Adancersheart.org or contact brother Dirk Twine for assistance.
URGENT COMMUNITY MEETING! The Citizens for a Healthy and Safe Environment, Stonecrest Citizens Coalition and Atlanta for the Planet will host a meeting to discuss the removal of the cell tower placed at 3610 Evans Mill Road, Stonecrest, GA. We believe the tower was placed there illegally. During this meeting we will provide the community with information regarding the dangers of placing cell towers in residential areas. Also, the community will be able to voice their questions and concerns.  This meeting will be on Saturday, September 14, 2019 at the Stonecrest Public Library, 3123 Klondike Road, Stonecrest, GA 30038 at 2:00pm.  Please call 770-559-9669 or 617-320-3910 if you have questions.
The Original Collard Greens Cultural Festival, Saturday, September 21, 2019. 12N-8pm. at the Lithonia Amphitheater, 2515 Park Drive, Lithonia, GA. hosted by Mayor Deborah A. Jackson, City of Lithonia. FREE EVENT. We invite you to come out and celebrate the rich culture, history and traditions of African & African-American food and music. Educate yourself on how to live green sustainable healthy lifestyles. Featuring Collard Green Ice Cream, Sustainable Pavilion, Wellness Pavilion, African Market Place, Farmer's Market, Arts & Crafts Vendors, Children's Sprout Land, Gospel, Blues, Reggae, Jazz, R&B, Hip Hop, DJ's and more!