PLEASE REMEMBER TO PRAY FOR ALL OUR SICK, SHUT IN AND THOSE THAT ARE EXPERIENCING DIFFICULTIES IN THEIR LIVES AND FAMILIES
---
Bro. Shamir Johnson
Deacon Danielle King mother's in Philadelphia.
Mrs. Emmalene Reynolds, mother of Elder Newburn (Deacon Ethelin) Reynolds
Mother Dorothy Stamps
Sis. Kim Purnell
People of Cameroon and those recovering from the effects of Hurricanes Florence and Michael
Bereavement:
Mrs. Vera Sawney of New York, mother of Sis. Lydia Sawney made her transition on Saturday, October 13th. 
Mrs. Ann Robinson, Aunt of Elder Stephanie Pearson Robinson made her transition on Thursday, October 11th. Mrs. Robinson's service was held on Friday, October 19th at Ebenezer Baptist Church, Atlanta, Ga.
Mrs. Wilma Young Keels, of Richmond, CA, sister of Sister Tyrrah Young-Mwanga made her Transition on Friday, October 12th.   Memorial Services were held on Saturday, October 13th in Oakland, California.
---
ANNOUNCEMENTS: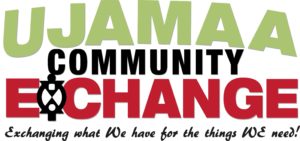 The Ujamaa Ministry, will host the 3rd Exchange (Community Give Away) for the 2018 Ministry Year which will take place on Saturday, October 27th, 2018 from 10:00 am to 2:00 pm on the church grounds of First African Presbyterian Church located at 5197 Salem Road, Lithonia, GA. All are welcome to participate.  We are asking that you please come out and participate in the exchange by bringing gently used items that someone else might be blessed to receive. If there is an item that you need you are most welcome to have it. Freely give and freely receive. EVERYTHING IS FREE! Please plan to stay for the entire event as all of your unexchanged items leave with you AND WE HAVE A COMMUNAL MEAL TOGETHER.  For more information please contact Rev. Rhonda at 678-782-9050 .
The Sankofa Sterling Silver Celebration Banquet is the next event in celebration of our 25th Church Anniversary and will be held at Jolie Event Facility 5240 Panola Industrial Blvd, Decatur, GA 30035 on Saturday, December 1, 6:30PM. Tickets are $50. and can be purchased from a anniversary committee members or online at Eventbrite https://www.eventbrite.com/e/first-afrikan-church-sankofa-sterling-silver-celebration-banquet-tickets-51526383801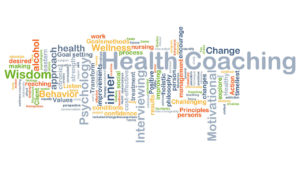 Dr. Darren Harper & Dr. Jewel Crawford will be reconvening the Health and Environmental Ministry. Please join them on TODAY following the morning worship service in the Vanessa G. Knight Building.  Refreshments will be served.
TODAY immediately after worship the Anniversary Team will have a 10-15 minute information session. Anyone who wants to serve with us in any capacity is invited and encouraged to attend.
A new First Afrikan Church Quilt be will made for our 25th Church Anniversary. The Squares to make this quilt are $25.00 each, either red or black. Please see or call Deneen McBean Warner @ 678-778-5559 or Debora Bowers @ 770-624-3794 to make your purchase. A Craft Class will be held on TODAY after church service to assist with the decorations of the squares. Please bring your supplies you want use to embellish your square.  A few items will also be available for your use. The deadline to turn in your completed square is Sunday November 11th. Any square not turned in by the deadline date of November 11th will not be able to be added to the quilt. Thank You and we look forward to everyone being a part of this Historic Quilt to leave an accounting of our presence here at First Afrikan Church.
Please join us for our 2018 Fall Bible Study Series starting Wednesday, October 24th at 1pm with Elder Carvel Bennett & 7pm with Pastor Mark Lomax. Study Title RECIPROCITY: The sixth Principle of Maat and the Requirement of Holiness. Text:  Luke 19:21-22 & Galatians 6:7 Lunch and Dinner served.
In honor of October Breast Cancer Awareness Month join us as we "Worship in Pink" on Sunday, October 28, 2018. Please wear your pink in honor of all the Cancer Survivors.
First Afrikan Church, Ousley Athletic Ministry & Savvy Affairs presents the 8th Annual Comedy on Panola on Saturday, November 10th at Ousley United Methodist Church, 3261 Panola Road, Lithonia, GA 30038. A Christian Affair Featuring, Opening Entertainer Singer/Song Writer JK, Headliner Double D and Featuring Wellington TuKu. Doors open at 6:30pm – Show starts at 7:00pm Tickets $12.pp – $15 at the door or 5 for $50.00. To Purchase tickets call First Afrikan Church 770-981-2601 or Ousley United Methodist Church 770-981-0180
---
COMMUNITY ANNOUNCEMENTS:
Mt. Carmel Missionary Baptist Church and Christin Education Inc., 3458 Church Street, Duluth, GA 30096. Is planning their second 5K Walk/Run on Saturday, October 27th at Shorty Howell Park, 2750 Pleasant Hill Rd, Duluth, GA 30096. A portion of the proceeds will be donated to Cancer, HIV/AID, Heart Disease and Sickle Cell Anemia research.  Our goals is to raise $25,000.00 to help find a cure for those who battle or have lost family members to these diseases. Event time: 9am – Noon, Health Screening 9:15am, Race time: 10am Runners, 10:30am Walkers. For more information please call 770-476-4735
Princeton Alumni Panel & Paw-lunteer Day "In Nature's Service" Saturday, October 27, 2018 at the Lithonia City Hall. 10am-4pm. This day will feature an environmental service project as well as a luncheon and Princeton discussion panel titled "Regeneration, Connectivity * The Impact of Multi-use Trails in Furthering Community Development: City of Lithonia as Case Study."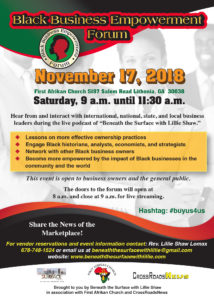 "The Black Business Empowerment Forum" comes to First Afrikan Church by way of "Beneath the Surface with Lillie Shaw" and "CrossRoads News", on Saturday, November 17th, 2018, from 9 until 11:30 a.m.  Hear from and interact with International, national, state, and local business leaders who will speak to the undeniable economic legacies of the Black community and our community's' untapped financial potential.  Afterwards, and before Black Friday and Christmas Holiday spending sprees, take part in the "Black Empowerment Marketplace", from noon until 5 p.m., to be held on site.  Entertainers, Vendors and Exhibitors from all areas of Black Business will be on hand to meet your shopping needs and… put your Black Dollar to work for YOUR community.  Proceeds will be contributed to the First Afrikan Church restoration initiatives.
The events are open to the First Afrikan community and the public.   Businesses interested in participating in this event may contact Sis. Cara Fears Johnson and Rev. Lillie Shaw Lomax at 678-748-1524.
Greetings First Afrikan Family! It has been 13 years since we started Kilombo. Kilombo was born out of the vision of First Afrikan Church. Kilombo provides an African centered education for young people ages 3 to the 8th grade. Please come and celebrate with us on Nov. 10th from 7:00-10:00 at the Venue on Redan, 4964 Redan Road, St. Mt. Our keynote speaker is Derrick Boazman of Too Much Truth and Let Us Make Man. Go to www.kilomboschool.com to purchase your tickets. If you can't attend, you can donate. Fight back against injustice by institution building! Aminata Umoja 404-992-8021.
---
CD'S are available for sale in our media room in the Narthex for $7.00.