PLEASE REMEMBER TO PRAY FOR ALL OUR SICK, SHUT IN AND THOSE THAT ARE EXPERIENCING DIFFICULTIES IN THEIR LIVES AND FAMILIES
---
Ms. Erin Swenton of New York, niece of Mama Rasheedah Mustafa
Mama Dorothy Stamps
BEREAVEMENT:
Please pray for Sis. Ly Eldridge and family. Her brother Dr. E.H. Eldridge, Jr. of Columbus, GA made his transition on Friday, home-going services will be Saturday, May 4, 2018 at Christ the Community Church, Columbus, Georgia.
---
ANNOUNCEMENTS:
Our Children, Our Stories" happens downstairs in the small community room today during First Sunday Service!  Children ages FOUR thru ten are invited to come downstairs after the Community Affirmation during the Song of Preparation for:

Story Time & Book Giveaways! 

Then return upstairs in time for Zawadi.

Older Students may come down to help READ Stories to our youngsters and receive book giveaways.

**PARENTS, DO NOT send children under age four downstairs. You may bring AND stay with them

Boundary-trained Adult volunteers are also needed.
Join us on Wednesdays for our Spring/Summer Bible Study Series Session II on Prayer. Wednesday, May 8th, at 1pm with Elder Carvel Bennett and 7pm with Pastor Lomax. Classes will be held in the Community Room with lunch and dinner provided.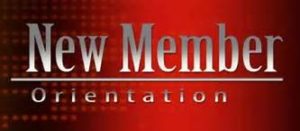 Please join our New Member's Class on Saturday, May 18, 2019 with Elder Carvel Bennett in the Vanessa G. Knight Building at 10:00am. RSVP to fapc@firstafrikanchurch.org or carvelbennett@yahoo.com
Congregation Meeting Sunday, May 19, 2019 following worship service.
We welcome one and all to come and worship with us on Sunday May 26, 2019 for our Friends and Family Worship Service.
The Church Office will be closed on Monday, May 27, 2019 in honor of the Memorial Day Holiday.
The Governing Council of Elders is currently seeking persons to serve on the newly restructured…First Afrikan Church Finance Committee. The presence of a fully engaged finance committee is a strong indication that the congregation is committed to good stewardship and is actively building and preserving the financial resources necessary to support the accomplishment of its mission, both for the short and the long term. Spiritual Gifts and Qualifications Helpful for the Job: The members of this committee benefit from having one or more of these spiritual gifts: giving, faith, wisdom, administration, discernment, helping, leadership, exhortation (encouragement), and teaching.  Useful skills and experience for this position are the ability to listen to and communicate with people of all ages; skills and interest in financial budgetary matters; a passion for financially supporting the vision and mission of First Afrikan Church. Please See Elders Carvel Bennett and Mehib Holmes if you are interested.
---
CD'S are available for sale in our media room in the Narthex for $7.00.