PLEASE REMEMBER TO PRAY FOR ALL OUR SICK, SHUT IN AND THOSE THAT ARE EXPERIENCING DIFFICULTIES IN THEIR LIVES AND FAMILIES
---
Sis. Kim Purnell-Grady

Leslie Edwards, daughter of Bro. Adil and Sis.  Laurel Mustafa
Bro. Jonathan Toney of Bedford, Oh, son of Sis. Ruth Bobo.
Mama Julia Williams
Mama Asha Lacy
Please send your prayer request and prayer concerns to deacons@firstafrikanchurch.org
---
ANNOUNCEMENTS:
A Congregational Meeting, TODAY Sunday, May 28th for the purpose of electing a nominating committee. The meeting will take place immediately following both services of worship.
Spring Bible Study Wednesdays, May 17th thru June 21st. Theme: Vision for Worship: Restoring God to the Center of Life. Session III – Worship as Prayer,
Luke 11:1-3.  Instructor Pastor Ogunwale' Lomax.
Classes 1pm (lunch 12:15) & 7pm (dinner 6:15) Bring your Bible.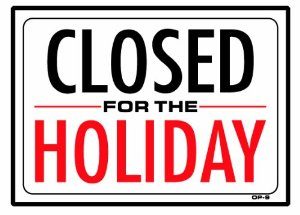 The Church will be closed on Monday, May 29th in honor of the Memorial Day Holiday.
Join the First African Community Food Pantry for our one year anniversary on this Wednesday, May 31st. Volunteer opportunities are available. Please contact Belinda Edler at facdcfeedings@gmail.com for more information.
Join us for our Caribbean Sunday Celebration at 9:00am on Sunday, June 11th.  One service only. The worship will be outdoors on the back lawn. Please dress comfortable and bring your lawn chairs or your outdoor blankets.
Applications and voice files will be accepted through Sunday, June 4, 2017. Instructions on recording are also a part of the NSAA application form for your information. NSAA 2017-Our annual recognition service for educational and cultural achievers will be Sunday, June 25, 2017.  Our theme: "Freedom Is A Voice"   interprets 2 Corinthians 6:7 "Now with the voice of truth and power of God—armed on the right and armed on the left with righteousness from God—we continue" (The Voice translation) as the "NSAA" charge.  Electronic copies of NSAA application will be available on the church website and hard copies of Nsaa Applications for 2017 are in the Narthex. We are requesting those to be recognized to email their application and an audio file (record it on your smartphone) of your 2-3 word(s) that completes the phrase "Freedom Is……" to NsaaFreedom@gmail.com.  For those who need assistance, see Deacon Daniel Kelly.  
Please join Creation Care every 3rd Saturday this summer (June – Sept) for a FREE movie night. Bring your chairs, blankets and refreshments on Saturday, June 17th  at 7pm for the showing of "I'm not a Negro" by director Raoul Peck.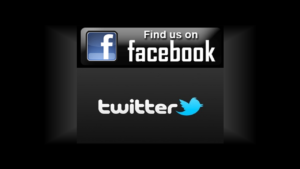 FAC Live Sermons can be viewed at https://www.facebook.com/First-Afrikan-Church-167700410029761/ or search "First Afrikan Church" to find us! Please follow us @FirstAfrikan on Twitter and like us @FirstAfrikanChurch Facebook! Spread the word! #BeAfrikan!