PLEASE REMEMBER TO PRAY FOR ALL OUR SICK, SHUT IN AND THOSE THAT ARE
EXPERIENCING DIFFICULTIES IN THEIR LIVES AND FAMILIES
---
 Elder Gerard Munajj
Elder Carlton Williams
Bro. Ronald White
Bro. Joseph Tucker
Mama Dorothy Stamps
---
ANNOUNCEMENTS:
The FAC Resource & Visioning Council is taking proposals for an event planner.  If you have experience in the area of event planning and you're interested in sharing your gift with First Afrikan Church, please submit your proposal to Elders James Marble ( email:  elbram@icloud.com) and Curtis Grier ( email: spydman53@bellsouth.net) no later than Sunday, June 9, 2019.
The annual NSAA Service of Academic Excellence is being celebrated this year on Sunday, June 23, 2018 during our 10:00am Worship Service. Persons wishing to have their children, or those who have achieved academic excellence and want us to celebrate with them in community will be required to fill out an application. The application is available in the Narthex. Applications are due to the church office NO LATER THAN Wednesday, June 19th   BY NOON. NO APPLICATIONS WILL BE ACCEPTED AFTER WEDNESDAY, JUNE 19TH.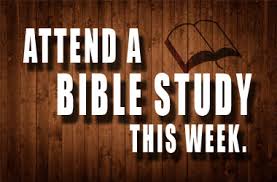 Join us on Wednesdays for our last Spring/Summer Bible Study Series Session II on Prayer. Wednesday, May 29th at 1pm with Elder Carvel Bennett and 7pm with Pastor Lomax. Classes are held in the Community Room with lunch and dinner provided.
The Church Office will be closed on Monday, May 27, 2019 in honor of the Memorial Day Holiday.
---
CD'S are available for sale in our media room in the Narthex for $7.00.
Please visit our website at http://www.firstafrikanchurch.org/
---
COMMUNITY ANNOUNCEMENTS:
Saturday, June 15, 2019 (FOTC) Friends of the Congo Community Meeting at Morehouse College. Time 11am – 1pm
Saturday, June 29, 2019 Lumumba & Evers Commemoration Event, Jackson, MS 3pm – 6pm