PLEASE REMEMBER TO PRAY FOR ALL OUR SICK, SHUT IN AND THOSE THAT ARE EXPERIENCING DIFFICULTIES IN THEIR LIVES AND FAMILIES
---
Sis. Kim Purnell-Grady
Leslie Edwards, daughter of Bro. Adil and Sis.  Laurel Mustafa
Bro. Jonathan Toney of Bedford, Oh, son of Sis. Ruth Bobo

Mama Julia Williams
Mama Asha Lacy
Please send your prayer request and prayer concerns to deacons@firstafrikanchurch.org
---
ANNOUNCEMENTS:
Join Pastor Lomax and the newly formed First Afrikan Male Chorus as they travel to Mt. Carmel Missionary Baptist Church, 3558 Church Street, Duluth, GA 30096 on TODAY, Sunday, May 21st at 3 p.m. Mt. Carmel Missionary Baptist Church is celebrating 142 years of Christian minister. We are honored by their invitation. Hope to see you there.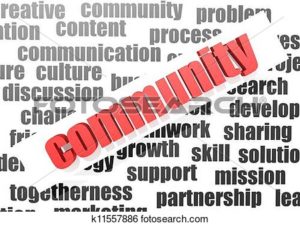 After the benediction, the First African Community Food Pantry will be outside on the front yard giving away groceries again!  Each family is welcome to grab a bag and pick-up a few items.  Also, a special goody bag has been prepared for each youth and child.  See you outside."
A Congregational Meeting will be held on Sunday, May 28th for the purpose of electing a nominating committee. The meeting will take place immediately following both services of worship.
Spring Bible Study Wednesdays, May 17th thru June 25th.Theme: Vision for Worship: Restoring God to the Center of Life. Instructor Pastor Rev. Dr. Mark Lomax.
Classes 1pm (lunch 12:15) & 7pm (dinner 6:15) Bring your Bible.
The Church will be closed on Monday, May 29th in honor of the Memorial Day Holiday.
Join us for our Caribbean Sunday Celebration at 9:00am on Sunday, June 11th.  One service only. The worship will be outdoors on the back lawn. Please dress comfortable and bring your lawn chairs or your outdoor blankets.
NSAA 2017-Our annual recognition service for educational and cultural achievers will be Sunday, June 25, 2017.  Our theme: "Freedom Is A Voice" interprets 2 Corinthians 6:7 "Now with the voice of truth and power of God—armed on the right and armed on the left with righteousness from God—we continue" (The Voice translation) as the "NSAA" charge.  Electronic copies of NSAA application will be available on the church website and hard copies of Nsaa Applications for 2017 are in the Narthex. We are requesting those to be recognized to email their application and an audio file (record it on your smartphone) of your 2-3 word(s) that completes the phrase "Freedom Is……" to NsaaFreedom@gmail.com.  For those who need assistance, Deacon Daniel Kelly will be available after services on Sunday, May 21st to help you record.   Applications and voice files will be accepted through Sunday, June 4, 2017. Instructions on recording are also a part of the NSAA application form for your information.
---
Community Announcements:
CHASE members and Supporters: Citizens for a Healthy and Safe Environment cordially invites you to our meeting on Tuesday, May 23, 2017 at 7:00PM. We are continuing our work to educate the community about the environmental challenges we are facing at this time. We will discuss the quality of our water in addition to safer methods for sustainable renewable energy. Our theme for this month will be the "Is Climate Change Real?"  Our meeting will be held at: First Afrikan Church, 5197 Salem Road Lithonia, Georgia 30035 at 7:00PM Please note:  We will meet in the Vanessa Knight building next door to the church. (It is brick and white). We hope to see you with your questions and concerns. Please call 617-320-3910 or 770-559-9669 if you need directions.  Renee Cail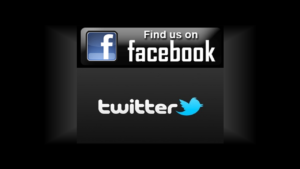 FAC Live Sermons can be viewed at https://www.facebook.com/First-Afrikan-Church-167700410029761/ or search "First Afrikan Church" to find us! Please follow us @FirstAfrikan on Twitter and like us @FirstAfrikanChurch Facebook! Spread the word! #BeAfrikan!