PLEASE REMEMBER TO PRAY FOR ALL OUR SICK, SHUT IN AND THOSE THAT ARE
EXPERIENCING DIFFICULTIES IN THEIR LIVES AND FAMILIES
---
Ms. Erin Swenton of New York, niece of Mama Rasheedah Mustafa
Mama Dorothy Stamps
Mr. Frederick Mitchell of Chicago, father of Rev. Susan Mitchell
---
ANNOUNCEMENTS:
There will be no Children, Youth and Teen Church on this Sunday in Honor of Mother's Day.
Congratulations to all our Graduates. Congratulations to those graduating this month, Shelley Clopton, Georgia State University (May 10th), Christian Keith and Kelli Ffrench-Parker, Howard University (May 11th), Danielle Marshall, Fordham University & The Ailey School of Dance (May 18th), Sylvester Jones, Hiram High School (May 24). FAC Family thank you for your love and support. Parents and Graduates stay tuned for information regarding NSAA Sunday where all our graduates will be honored.
The Seasoned Women have prepared a directory (draft). The Directory can be found in the Narthex. If you have submitted information, kindly check for accuracy. If a change is needed do so and leave in the envelope provided. You are also encouraged to add your information if not listed. Contact is Elder Nsombe Famodu.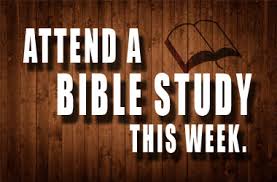 Join us on Wednesdays for our Spring/Summer Bible Study Series Session II on Prayer. Wednesday, May 15th, at 1pm with Elder Carvel Bennett and 7pm with Pastor Lomax. Classes will be held in the Community Room with lunch and dinner provided.
Please join our New Member's Class on Saturday, May 18, 2019 with Elder Carvel Bennett in the Vanessa G. Knight Building at 10:00am. RSVP to fapc@firstafrikanchurch.org or
The Ujamaa Ministry, will host the 1st Exchange (Community Give Away) of 2019 on Saturday, May 18, 2019 from 10:00 am to 2:00 pm on the church grounds of First African Presbyterian Church. We are asking that you please come out and participate in the exchange by bringing gently used items that someone else might be blessed to receive.  If there is an item that you need you are most welcome to have it.  Freely give and freely receive.  EVERYTHING IS FREE!  Please plan to stay for the entire event as all of your unexchanged items leave with you and we have a communal meal together.  For more information please contact Rev. Rhonda at 678-782-9050.
Congregation Meeting Sunday, May 19, 2019 following worship service.
We welcome one and all to come and worship with us on Sunday May 26, 2019 for our Friends and Family Worship Service.
The Church Office will be closed on Monday, May 27, 2019 in honor of the Memorial Day Holiday.
The Governing Council of Elders is currently seeking persons to serve on the newly restructured…First Afrikan Church Finance Committee. The presence of a fully engaged finance committee is a strong indication that the congregation is committed to good stewardship and is actively building and preserving the financial resources necessary to support the accomplishment of its mission, both for the short and the long term. Spiritual Gifts and Qualifications Helpful for the Job: The members of this committee benefit from having one or more of these spiritual gifts: giving, faith, wisdom, administration, discernment, helping, leadership, exhortation (encouragement), and teaching.  Useful skills and experience for this position are the ability to listen to and communicate with people of all ages; skills and interest in financial budgetary matters; a passion for financially supporting the vision and mission of First Afrikan Church. Please See Elders Carvel Bennett and Mehib Holmes if you are interested.
---
CD'S are available for sale in our media room in the Narthex for $7.00.
Please visit our website at http://www.firstafrikanchurch.org/
---
COMMUNITY ANNOUNCEMENTS:
Saturday, May 11, 2019 (FOTC) Friends of the Congo Community Meeting, at Morehouse College in Wheeler Hall – Room 214-F.  Time 11am – 1pm.
Saturday, May 25, 2019 African Liberation Day, Omenala Griot Museum, 337 Dargan Place
Atlanta, GA 30310.  1pm-5pm
Saturday, June 15, 2019 (FOTC) Friends of the Congo Community Meeting at Morehouse College. Time 11am – 1pm
Saturday, June 29, 2019 Lumumba & Evers Commemoration Event, Jackson, MS 3pm – 6pm