PLEASE REMEMBER TO PRAY FOR ALL OUR SICK, SHUT IN AND THOSE THAT ARE EXPERIENCING DIFFICULTIES IN THEIR LIVES AND FAMILIES
---
Rev. Rhonda James Jones and baby Samone
Bro. Omari Warner
Elder Jim Davis
Sis. Kim Purnell Grady
Sis. Nathalie Sertima of Detroit, sister of Sis. Sandra Samuels
Baba Babajide Fayoye
Bro. James Costen
Elder Freddie Young
Sister Janice "Taheera" Nichols-Harper
---
ANNOUNCEMENTS: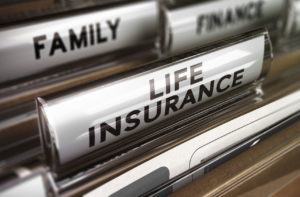 On Sunday April 15th after the morning worship service, the FAC Trustees and Muhammad Cannon will be hosting a Financial Seminar on Life Insurance (From Scarcity to Sufficiency).  This seminar will cover the types of life insurance, the cost of life insurance, and a life insurance strategy that will strengthen our families and communities.  Please contact Darryl Edler at 770-235-8772 with your questions.
Family, please join us for our Youth Lock-In planning meeting TODAY with the Youth Leaders following 10am service in the small classroom downstairs.  Let's continue planning for this amazing event!  For more information please see Minister Chinasa, Baba Molefi, or Elder Pauline. Lock-In flyers Information packets are in the narthex.
Please join us for Bible Study Wednesdays, April 18th through May 9th at 1 & 7pm. Study Verse: Deuteronomy 11:18-17. Lunch and dinner served one hour prior to class.
2018 Heal the Community Tour with Charlotte (Mama C) O'Neal. Follow Mama C's journey from Kansas City Black Panther to Tanzanian community work, artist, and activist. She is co-founder of the United African Alliance Community Center which offers local community members courses in English, Computer studies, Arts/Crafts, Music/Music Production and more! Please come with curiosity, questions and a willingness to engage in respectful, interest and stimulating conversation on Sunday, April 22nd following the 10am Worship Service.
2018 First Afrikan Church Youth Lock-In. "Returning God to the Center" Friday & Saturday, April 27th & 28th for ages 11 & 17. $10.00/$5. For each additional child. Bring pillow, blanket/sleeping bag, toiletries and a change of clothes. No cell phones or electronics. Waiver must be completed to register. See Minister Chinasa or website: http://firstafrikanchurch.org/wp-content/uploads/2018/03/2018-FAC-Youth-Lock-In-Packet.pdf
Sunday, April 29th after the morning worship service.  The First African Community Food Pantry will be celebrating their 2nd Anniversary.  The church and community are invited to join in the festivities.  Please contact Darryl Edler at 770-235-8772 if you would like to volunteer or have questions.  Thanks
---
COMMUNITY ANNOUNCEMENTS:
This month we will have the following food pantries:  April 3, April 6, April 11, April 15, April 20, April 23 (location: Lithonia City Hall) and April 25.  Go tell the community!
---
CD'S are available for sale in our media room in the Narthex for $7.00.