PLEASE REMEMBER TO PRAY FOR ALL OUR SICK, SHUT IN AND THOSE THAT ARE EXPERIENCING DIFFICULTIES IN THEIR LIVES AND FAMILIES
---
Sis. Nathalie Sertima of Detroit, sister of Sis. Sandra Samuels
Baba Babajide Fayoye
Bro. James Costen
Ms. Kendra Jones, daughter of Sis. Louvern Asante
Bro. Omari Warner
Sister Janice "Taheera" Nichols-Harper
Bro. Shamir Johnson
Bro. Obasi Williams
Elder Freddie Young
---
ANNOUNCEMENTS:
Family, If you are young at heart and love to see our FAC youth thrive, please join us for a brief FAC Youth Lock-In planning meeting TODAY with the Youth Leaders following the 10:00am service in the small community room downstairs.  Let's continue planning for this amazing event!  For more information please see Minister Chinasa, Baba Molefi, or Elder Pauline. Thank you!
Please join us for a Financial Seminar "Building a Strong Financial Foundation" hosted by the FAC Trustees and Bro. Muhammad Canon on TODAY after the 10am worship service.   Be certain in uncertain times. We will discuss methods, principles, and concepts that will aid in our financial security. This training will have a youth group (ages 10-17) and an adult group. Each group will train separately on the same concepts. At the end of the training we will reconvene and each group will share what they have learned.
Please join us for our Lenten Bible Study Series, Wednesday, March 21, 2018 at 1:00pm & 7:00pm. Session #7 (Imani) Mustard Seed Faith Scripture: Matthew 17:14-20. Lunch & Dinner served before classes.
Please join Elder Carvel Bennett on Saturday, March 24, 2018 for New Member's Class from 10am – 3pm. Please RSVP by Wednesday, March 21st to receive the materials needed for the class at fapc@firstafrikanchurch.org or call the church office at 770-981-2601.  Lunch will be served.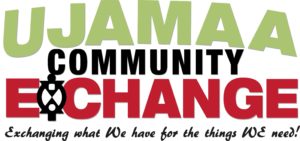 The Ujamaa Ministry, will host the 2nd Exchange (Community Give Away) on Saturday, March 24, 2018 from 10:00 am to 2:00 pm on the grounds of First Afrikan Church. All are welcome to participate. We are asking that you please come out and participate in the exchange by bringing gently used items that someone else might be blessed to receive. If there is an item that you need you are most welcome to have it. Freely give and freely receive. EVERYTHING IS FREE! Please plan to stay for the entire event as all of your unexchanged items leave with you AND WE HAVE A COMMUNAL MEAL TOGETHER.  For more information please contact Rev. Rhonda James Jones at 678-782-9050.
Please join us for Good Friday Service on Friday, March 30, 2018 at 7:30pm.
There will be one service on Resurrection Sunday, April 1st at 10:00am.   Following Resurrection Sunday, we will continue with the single service at 10:00am for the remainder of the year.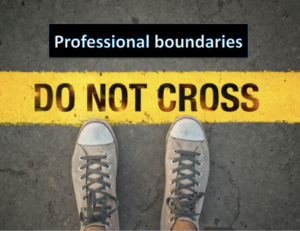 SAVE THE DATE!!  FAC will host its quarterly Boundary Training, scheduled for Saturday, April 7, 2018, from 10:00 AM until 1:00 PM.  Elder Dr. Stephanie Pearson Robinson and Elder Pauline Marshall will be facilitating this training.  Please be reminded that the successful completion of a Boundary Training class is mandatory before beginning work in any ministry that focuses on children and youth.  Please also be reminded that a renewal is necessary if more than three years have passed since you took your Boundary Training class.  If you would like to attend this training, you must register in advance with the Church Administrator, Sister Carolyn Geter-Akuffo, at 770-981-2601, or email at fapc@firstafrikanchurch.org.
If there is anyone that is interested in participating in the Ujamaa Ministries Health & Wellness Expo at First Afrikan Church on Saturday,  April 7,2018 10-3:00pm .
We will have Georgia Prevent for Blindness doing eye health assessments and screening, Dekalb Medical Hospital doing blood pressure and diabetes checks, also healthy foods from Evine Soups n More.. Natural Hair Care and Skin Care.  This event is for the church and community please come out and get some FREE HEALTH ASSESSMENTS and purchase some good things for you MIND BODY and SOUL.  Contact Deacon Danielle King 4047976073 or dking4925@hotmail.com
---
COMMUNITY ANNOUNCEMENTS:
Anyone who is interested in earning a General Equivalency Diploma (GED) please contact Lisa R. Shannon, lshannon2@gsu.edu. 
All those who are interested in joining the First African Hot Meals program, please send an email to Feedings@firstafricancdc.org .
In the words of Nikki Giovanni, Black Love is Black wealth. So let's have a rich conversation about relationships. After viewing Tamarat Makonnen's award winning film, In Search of the Black Knight, there will be a dynamic panel discussion about Black Love. Our very own Shelly Clopton and Stephanie Pearson will be on the panel. This event will take place on Sunday, March 18th from 2:30 pm – 5:30 pm at the Clarkston Community Center, 3701 College Ave, Clarkston, GA, 30021. Tickets are $10 on eventbrite.com and $15 at the door. All proceeds benefit Kilombo Academic and Cultural Institute (kilomboschool.com). Contact 762-244-2274 or blakluv@gmail.com for details. This is for ages 18-80+.
Meat Out: Vegetarian Food and Wholistic Health fair, Sunday, March 18th from 2-7pm  at the Atlanta Metropolitan State College, 1630 Metropolitan Pkwy, hosted by the Black Vegetarian Society of Georgia, 404-585-1043 or meatoutatl.eventbrite.com
Community Meeting, Tuesday, March 20, 2018 at 6:30pm. Green Love Kitchen, 6986 Main Street, Lithonia, GA 30058. Please join the City of Lithonia staff for discussion of a potential "Lithonia Incentive Warehouse" designed to greatly benefit your members, students and consumers.  We will also discuss proposed communications options to better spread the word about Lithonia activates – Including yours! Food * Gifts * Ideas RSVP 678-887-3221
Join our honorary guest, Congressman Hank Johnson, along with other community leaders, for the IRS and GA Free File Briefing and Demo to highlight FREE federal and state income tax prep and e-filing services for moderate and lower income taxpayers.
The briefing will also share information on free in-person tax prep provided by AARP Tax-Aide. Gain access to helpful outreach materials so more moderate and lower income taxpayers in your community will know about these valuable services! Tuesday, march 27, 2018 at 1:30pm at Stonecrest Library, 3123 Klondike Road, Lithonia, GA 30038. To RSVP contact: Christopher Wesolowski chriswesoslo@gmail.comor call (810) 305-1433
Community Meeting: Tuesday, March 27, 2018 at 6:30pm. Green Love Kitchen, 6986 Main Street, Lithonia, GA 30058. Learn about & join proposed Lithonia Area Art Projects. Lithonia Art Fairs/Markets, Lithonia Park Art Trail, Collaborative Arts Gallery in Lithonia, Lithonia Public Spaces Art Campaign. Your Ideas!! Food * Gifts * Ideas RSVP 678-887-3221
Join Us Wednesday, March 28, 2018 for Women at the Cross 2018: "Interrupting Imposters-Building Authentic Community" a performance arts worship service.
This year's theme elevates the merit of persistence-Women at the crossroads of standing for justice not compromise. The women at the cross persisted! Hospitality reception at 6:30 p.m. service at 7:00 p.m. ITC Chapel 700 Martin L. King Jr. SW Atlanta, Georgia 30314 call 527-7729 for more details
This month we will have the following food pantries:  March 6, March 9, March 14, March 18, March 20, March 23 and March 28.  Go tell the community!  No one in Metro Atlanta should go Hungry!
The King's (Dr. Martin Luther King Jr. & Coretta Scott King) Becoming the Beloved Community: Do you Know My Story? Join the ecumenical community in this first of a series of telling stories that will lead to building relationships and trust.  Outcome: Understanding others that will create a pathway to racial healing, reconciliation and transformation. Featured Guest Speakers: Ms. Xerona Clayton Civil Rights Icon, Students from Deferred Action for Childhood Arrivals (DACA) Dreamers and Rev. Dr. Carolyn Helsel Author of Anxious to Talk About It: Helping White Christians Talk Faithfully About Racism. Book available for purchase. Tuesday, April 10, 2018, 5:30pm – 7:30 pm at the Atlanta First Presbyterian Church (U.S.A.) Registration requested by April 6, 2018 Cost: $10.00 website: http://doyouknowmystory.evenbrite.com/?s=83116440 Sponsored by the Presbyterian Women PC (USA), Church Women United in Atlanta
---
CD'S are available for sale in our media room in the Narthex for $7.00.