FIRST AFRIKAN CHURCH ANNOUNCEMENTS:
YAYAM invites everyone to join them today at the Vanessa Knight Building immediately following our congregation meeting for the first weekly Chat and Chew. There will be free light refreshments provided by Seasoned Women and YAYAM will be selling coffee and pastries. So please join us as we Chat and Chew about our current series and how that looks in our daily lives. For more information please see Bro. Deejay Asante, Min. Brandon Rawls or Sis. Laurel Mustafa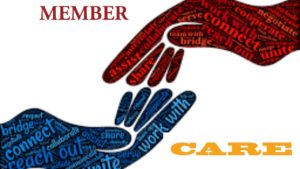 Friends and Family Ministry Challenge:  Thank you YAYAM for launching FAC's Ministry Challenge for 2020.   The Youth and Young Adult Ministry had 57 members and guests present.  There was a great spirit of unity and relationship-building in the house as we worshiped and fellow-shipped together. Thank all FAC leaders and members for spending time with us.  Your presence is invaluable as we move through 2020 strengthening our bonds with our friends and families. We have ministry commitments for April, May, June, July and September.  March is still in need of a Ministry.  If your ministry or group has not chosen a month, please let Elders, LaRita Cormier or Nsombe Famodou know.  (Combination groups are welcomed.)
Please join us for our 2020 Winter/Spring Bible Study Series Wednesday, March 11, at 1:00pm & 7:00pm. Theme: "Sister Soldiers and Pan-Afrikan Liberation" 6th Week Study: "Cecile Fatiman of Haiti" Study Text: Ester 4:14-16 Lunch & dinner served one hour before class.
Calling All FAC Leaders: Join us on Saturday, March 14, 2020 for a Leadership Mbongi for all Elders, Deacons, Minister's & Ministry leaders at 10:00am in the Community Room.
Tana Dhari 2 seminar on public safety in honor of Woman's History Month, Saturday March 14, 2020 from 1-3pm.  This seminar is based on Human & Sex trafficking, in particular towards our women and girls.  There are guest speakers, video presentations, safety information and this will be a hands on training event for everyone. This event is open to the community. Contact: Brother Gerard Munajj for further information: 770.652.3168
Please join FACAT for a candidates' forum featuring individuals running for the DeKalb County School Board on Monday, March 16th at 6:30 pm in the sanctuary. Come prepared to ask questions and learn about those who seek to serve our children and teachers.
---
COMMUNITY ANNOUNCEMENTS:
Big Miller Grove Missionary Baptist Church, 3800 Miles E. Fowler Way, Lithonia, GA 30038 invites you to join them as they celebrate there Beloved Pastor's Milestone Birthday, Sunday, March 8, 2020 during the 9:15 service. Guest Speaker: Pastor Keith Brooks, of All Nations Life and Praise Cathedral, Stockbridge, GA.
Dekalb County Juvenile Court & the Dekalb Juvenile Justice Council Presents:  Children, Youth & Young Adult Summit, Saturday, March 21, 2020 from 9am until 3pm at St. Phillip AME Church, 240 Candler Road, Atlanta, Ga. 30317. 75 Vendors covering Health Screenings, County Health Services, Counseling & Mental Health Services, Community Nutritional Programs, Youth Recreational Summer Programs, Youth Mentoring Programs, Youth & Adult Educational Services, Teen Summer Jobs, Public Safety Jobs, Dekalb County Career Opportunities, Free Community Programs, Court Services & More!! Register at https:www.evenbrite.com/e/dekalb-county-children-youth-young-adult-summit-tickets-94404052061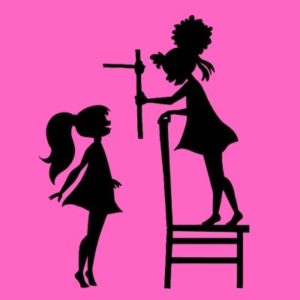 A Woman's Standard would like to cordially invite you to our 3rd Annual Women's History in the Making Awards Gala on Sunday, March 22, 2020, at Eagles Landing Country Club in Stockbridge, GA. Our 2020 theme is What footprints are you leaving
behind? We are celebrating young ladies who are blazing trails and leaving a legacy in their area so if you know any young ladies, community leaders (women and men), and community organizations helping our girls leave their mark, please nominate them here: https://awomansstandard.com/whim-awards-gala  so we can celebrate their accomplishments. Tickets are on sale now on our website and if you have any questions please contact Tierica Berry at Admin@AWomansStandard.com or 678.499.4405.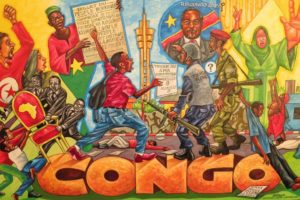 CELLPHONES for the CONGO DRIVE continues. Please remember to bring your recycled phones, working or not, to FAC and deposit them into the designated box located in the narthex until Sunday, March 29, 2020. Your donated cellphone(s) will be prepared, then sent to youth/young scholars' organizations, primarily the Friends of the Congo sponsored Lumumba Scholars. This group of young people's mission is to educate and bring greater awareness to Congolese communities throughout the country, using the vital principles of self-determination, liberation and justice for our people in the Democratic Republic of the Congo (DRC). Any questions or concerns about clearing or cleaning up your phones to insure no personal information is left on them, please see or contact Sis. Tyrrah Young-Mwanga at 404 409 5968 or see Dr. Darren Shomari Harper.
Women at the Cross-Worship Arts Services, Wednesday, April 8, 2020 at 7pm in the ITC Chapel, 700 Martin Luther King Jr Drive, Atlanta, Ga 30314. Hospitality refreshments will be served from 6:30-7:00pm
---
CD'S are for sale in our media room for $7.00 in the Narthex
PLEASE REMEMBER TO PRAY FOR ALL OUR SICK, SHUT IN AND THOSE THAT ARE
EXPERIENCING DIFFICULTIES IN THEIR LIVES AND FAMILIES