CHURCH ANNOUNCEMENTS: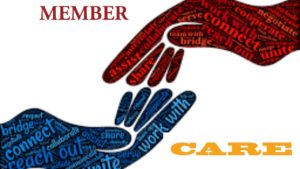 Friends and Family Ministry Challenge:  Thank you YAYAM for launching FAC's Ministry Challenge for 2020.   The Youth and Young Adult Ministry had 57 members and guests present.  There was a great spirit of unity and relationship-building in the house as we worshiped and fellow-shipped together. Thank all FAC leaders and members for spending time with us.  Your presence is invaluable as we move through 2020 strengthening our bonds with our friends and families. We have ministry commitments for April, May, June, July and September.  March is still in need of a Ministry.  If your ministry or group has not chosen a month, please let Elders, LaRita Cormier or Nsombe Famodou know.  (Combination groups are welcomed.)
Please join us for our 2020 Winter/Spring Bible Study Series Wednesday, March 18th, at 1:00pm & 7:00pm. Theme: "Sister Soldiers and Pan-Afrikan Liberation" 6th Week Study: "Hellen Burroughs" Study Text: Deuteronomy 4:9-11 Lunch & dinner served one hour before class.
The FACAT candidates' forum scheduled for Monday, March 16th at 6:30pm has been Canceled.
---
COMMUNITY ANNOUNCEMENTS:
Dekalb County Juvenile Court & the Dekalb Juvenile Justice Council Presents:  Children, Youth & Young Adult Summit, Saturday, March 21, 2020 from 9am until 3pm at St. Phillip AME Church, 240 Candler Road, Atlanta, Ga. 30317. 75 Vendors covering Health Screenings, County Health Services, Counseling & Mental Health Services, Community Nutritional Programs, Youth Recreational Summer Programs, Youth Mentoring Programs, Youth & Adult Educational Services, Teen Summer Jobs, Public Safety Jobs, Dekalb County Career Opportunities, Free Community Programs, Court Services & More!! Register at https:www.evenbrite.com/e/dekalb-county-children-youth-young-adult-summit-tickets-94404052061
A Woman's Standard  3rd Annual Women's History in the Making Awards Gala on scheduled for Sunday, March 22, 2020, has been Canceled  at Eagles Landing Country Club in Stockbridge, GA.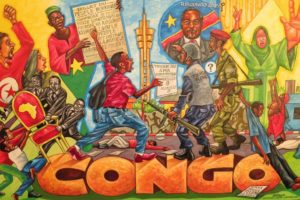 CELLPHONES for the CONGO DRIVE continues. Please remember to bring your recycled phones, working or not, to FAC and deposit them into the designated box located in the narthex until Sunday, March 29, 2020. Your donated cellphone(s) will be prepared, then sent to youth/young scholars' organizations, primarily the Friends of the Congo sponsored Lumumba Scholars. This group of young people's mission is to educate and bring greater awareness to Congolese communities throughout the country, using the vital principles of self-determination, liberation and justice for our people in the Democratic Republic of the Congo (DRC). Any questions or concerns about clearing or cleaning up your phones to insure no personal information is left on them, please see or contact Sis. Tyrrah Young-Mwanga at 404 409 5968 or see Dr. Darren Shomari Harper.
Women at the Cross-Worship Arts Services, Wednesday, April 8, 2020 at 7pm in the ITC Chapel, 700 Martin Luther King Jr Drive, Atlanta, Ga 30314. Hospitality refreshments will be served from 6:30-7:00pm
---
CD'S are for sale in our media room for $7.00 in the Narthex
PLEASE REMEMBER TO PRAY FOR ALL OUR SICK, SHUT IN AND THOSE THAT ARE
EXPERIENCING DIFFICULTIES IN THEIR LIVES AND FAMILIES
Mama Sandra Samuels & Elder Pauline Marshall home country Guyana
Sis. Teresa Stanfield
Deacon Guy James Uncle
Elder Leo Hall
Elder Curtis Grier
Bro. Ronald White
Mama Dorothy Stamps
 Mama Julia Williams