PLEASE REMEMBER TO PRAY FOR ALL OUR SICK, SHUT IN AND THOSE THAT ARE EXPERIENCING DIFFICULTIES IN THEIR LIVES AND FAMILIES
---
Mama Asha
Kim Purnell Grady
Mama Julia William
Bereavement:
Mrs. Helen Purnell, mother of Kim Purnell Grady, made her transition on Thursday, June 1st.
Mrs. Evelyn Stephenson, mother of Elder Gene Stephenson, made her transition on Tuesday, May 23rd at the age of 90.
Mr. Westley Jermain Smith, brother of Deacon Niyoka Johnson transition on Sunday, May 28th. His Celebration of Life Service was held on Friday, June 2nd at Donald Trimble Mortuary, Decatur, Ga.
Please send your prayer request and prayer concerns to deacons@firstafrikanchurch.org
---
ANNOUNCEMENTS:
TODAY, Our Children, Our Stories" will be held during the 10AM Service. Children ages 4-8 are invited downstairs to the FAC Community Room for storytelling after Harambee until Zawadi time. A parent must STAY with children younger than four. Teens are invited to assist with telling Our Stories. Contact: Sister Angela Reid.
NSAA Applications are due TODAY!! Via the Website or place hard copies in the basket provided in the Narthex
Click the image to download and Fill-in an application you can email today!
The next meeting for the Community Action Team (FACAT) will be held on Tuesday June 6, 2017 @7:30pm. In the small Community Room.
Spring Bible Study Wednesdays, May 17th thru June 21st. Theme: Vision for Worship: Restoring God to the Center of Life. Session IV – Worship as Praise to God
2 Chronicles 5:13-14; Acts 2:1-4.  Instructor Pastor Ogunwale' Lomax.
Classes 1pm (lunch 12:15) & 7pm (dinner 6:15) Bring your Bible.
The next meeting of the FAPC Health & Environment Ministry is scheduled for Saturday June 10th from 10 am – 12 noon in the Vanessa G. Knight building middle room.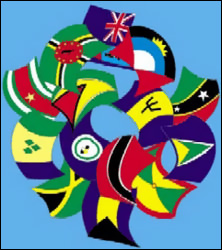 Join us for our Caribbean Sunday Celebration at 9:00am on Sunday, June 11th.  One service only. The worship will be outdoors on the back lawn. Please dress comfortable and bring your lawn chairs or your outdoor blankets. For more information see Sis. Laurel Mustafa
Come, share and experience our next Seasoned Women's gathering about Self–Care While Coping with Loss on Tuesday, June 13th @ 7pm. It will be hosted at the home of the Harpers at 3657 Evans Mill Rd., Lithonia 30038. If you have any questions or need directions call Janice Taheera Harper at 706 593 4023.  Remember, bring a dish, it's potluck.  See you there.
Please join Creation Care every 3rd Saturday this summer (June – Sept) for a FREE movie night. Bring your chairs, blankets and refreshments on Saturday, June 17th at 7pm for the showing of "I'm not a Negro" by director Raoul Peck.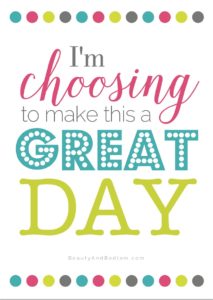 On Sunday, June 18th following both worship services.  The Akwaaba (welcome) Team will host a Meet and Greet for our 2017 new members.  The congregation is asked to come to the Community Room for some food, fun and fellowship.  For more information see Sis. Belinda Elder
Ujamaa Exchange- Community Help Us and Let Us Help You! Saturday, June 24, 2017
Donations needed for Ujamaa Exchange any gently used items are accepted, washers, dryers, furniture, electronics, clothes, kitchen ware and household goods.  Please no live animals.  Please contact Rev. Rhonda at 678-782-9050 to coordinate donations.
---
COMMUNITY ANNOUNCEMENT:
African Pilgrimages Inc., presents Dr. Jawanza E. Clark. Associate Professor of Global Christianity at Manhattan College, in the Bronx, NY, Saturday, June 24, 2017 at Turner Chapel AME Church, 4650 Cascade Road, Atlanta, GA. 30331. Cost Full Day 430. (Lunch included) One Session $20.00. Morning Session: 9:30am-12:00noon / After Session: 1:00pm-3:00pm. Registration required at www.africanpilgrimagesinc.com/events.html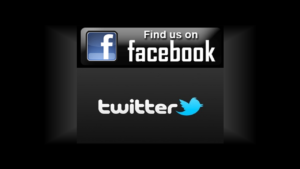 FAC Live Sermons can be viewed at https://www.facebook.com/First-Afrikan-Church-167700410029761/ or search "First Afrikan Church" to find us! Please follow us @FirstAfrikan on Twitter and like us @FirstAfrikanChurch Facebook! Spread the word! #BeAfrikan!