PLEASE REMEMBER TO PRAY FOR ALL OUR SICK, SHUT IN AND THOSE THAT ARE EXPERIENCING DIFFICULTIES IN THEIR LIVES AND FAMILIES
---
Sis. Kim Purnell Grady
Mama Julia Williams
Sis. Ozara Ode'
Mama Asha Lacy
Bereavement:
Ms. Lillie Mae Hill, 98 year old grandmother of Sis. Cara (Rev. Carlton) Fears-Johnson made her transition. Ms. Hill home-going celebration was held on Saturday, June 24, 2017 at Israel Baptist Church, Atlanta, Ga.
Please send your prayer request and prayer concerns to deacons@firstafrikanchurch.org
---
ANNOUNCEMENTS:
The Church will be closed Monday, July 3rd and Tuesday, July 4th for the Holiday.
Camp Taifa, Our First Afrikan Church Vacation Bible School, will run July 5-7, 2017 nightly at 7p.m.  If you are interested in working with the camp this year please email us at fapc@fristafrikanchurch.org. Camp Taifa is for all ages, teens and adults.
The next Boundary Training class will be held on Saturday, July 8, from 10:00 AM-1:00 PM, here at FAC, co-led by Elder Stephanie Pearson Robinson and Elder Pauline Marshall.  If you are interested in working with our children and youth, you are required to complete this training prior to beginning that work.  Please call (770-981-2601) or email the church office at fapc@firstafrikanchurch.org to reserve your spot as soon as you can.
The Summer Sermon & Study Series entitled "Restoring God to the Center of Life Through Prayer" is designed to smoothly dovetail into the previous series on worship. The goal of the series is to renew and recalibrate First Afrikan's understanding of relationship with God through the intentional practice of prayer. Each Wednesday is Prayer Day at First Afrikan Church. Everyone is encouraged to pray every day but on Wednesdays the community is asked to pray at 7 a.m., 10 a.m., 12 p.m. 2 p.m. 6 p.m. and 9 p.m. Instead of the weekly Wednesday Bible Study, the preacher of the Sunday sermon will meet the congregation in the Community Room for a one-hour discussion of the biblical text and prayer each week.  Wednesday Bible Study will resume August 16th.
---
COMMUNITY ANNOUNCEMENT:
Citizens for a Healthy and Safe Environment (CHASE) cordially invites you to our meeting on Tuesday, June 27, 2017 at 7:00PM. We will meet at First Afrikan Church in the Vanessa Knight building. The small building next to the church.
Address: 5197 Salem Road, Lithonia, GA 30038.  All who want to assist us with our climate change project/exhibition please join us.  We need artists, youth, photographers, climate change experts, media specialists, college students, elders. Come one come all!! We will show the public that climate change is real. If you have questions please call 617-320-3910.
Big Miller Grove Baptist Church invites you to 2017 Youth Revival Featuring Powerful Guest Speaker, Elder Cornelius Fowler from Palm River COGIC in Tampa, FL ALL YOUTH ARE WELCOME… Wednesday, June 28 to Friday June 30th nightly at 7:30pm. Come One Come ALL!
Chosen Generation Christian Academy is currently offering an awesome opportunity for an excellent Christ-centered education. We service grades K (2yr toddlers) thru 3rd grades. We are offering 50% off registration and a 10% discount on tuition if two or more families enroll. Please view our website, www.chosengenerationchristianacademy.com and facebook page, in order to witness the dynamic teachings, community service and hands-on activities that take place in our school.  Please call 770-322-1414 to schedule a tour.
PROPEL: "Personalized Resources, Opportunities & Priorities to Empower Lives"
ARE YOU: 18-28 YEARS OLD? UNEMPLOYED? NEEDING JOB TRAINING? WANTING MORE EDUCATION? SEEKING A BETTER LIFE? IF SO, THE PROPEL PROGRAM IS FOR YOU! PROPEL is a personalized life skills and job readiness program for young Black males, 18-28 years of age, to help them reach their full potential academically, vocationally, economically, and personally. This initiative is sponsored by the Community Council of Metropolitan Atlanta, Inc. and the Priority Male Institute. The PROPEL curriculum includes orientation, personal assessments, customized empowerment plans, classes, workshops, counseling, mentoring, and priority consideration for employment.   Workbooks, MARTA cards, and other resources are also provided. The twelve-week PROPEL fall program will run from August 7, 2017 – October 27, 2017.  Classes are held on Thursdays from 10:30 am – 3:00 pm and will include lunch.  Free scholarships for young males, 18-28 years of age, are available on a first confirmed basis.  Applications for enrollment in PROPEL may be made online at www.communitycouncilma.org.  For additional information, please call (404) 221-1222 or (404) 935-5859.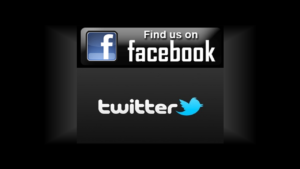 FAC Live Sermons can be viewed at https://www.facebook.com/First-Afrikan-Church-167700410029761/ or search "First Afrikan Church" to find us! Please follow us @FirstAfrikan on Twitter and like us @FirstAfrikanChurch Facebook! Spread the word! #BeAfrikan!