PLEASE REMEMBER TO PRAY FOR ALL OUR SICK, SHUT IN AND THOSE THAT ARE EXPERIENCING DIFFICULTIES IN THEIR LIVES AND FAMILIES
Please send your prayer request and prayer concerns to deacons@firstafrikanchurch.org
---
ANNOUNCEMENTS:
TODAY following both worship services.  The Akwaaba (welcome) Team will host a Meet and Greet for our 2017 new members.  The congregation is asked to come to the Community Room for some food, fun and fellowship.  For more information see Sis. Belinda Elder
Ujamaa Exchange- Community Help Us and Let Us Help You! Saturday, June 24, 2017
Donations needed for Ujamaa Exchange any gently used items are accepted, washers, dryers, furniture, electronics, clothes, kitchen ware and household goods.  Please no live animals.  Please contact Rev. Rhonda at 678-782-9050 to coordinate donations.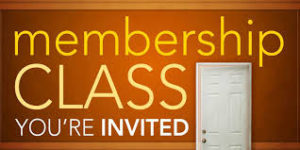 Please Join Elder Carvel Bennett on Saturday, June 24, 2017 for New Member's Class in the VGK Building from 10:00am – 3:00pm. If you have any questions please see him after service today or email him at carvelbennett@yahoo.com
The Church will be closed Monday, July 3rd and Tuesday, July 4th for the Holiday.
Camp Taifa, Our First Afrikan Church Vacation Bible School, will run July 5-7, 2017 nightly at 7p.m.  If you are interested in working with the camp this year please email us at fapc@fristafrikanchurch.org. Camp Taifa is for all ages, teens and adults.
The next Boundary Training class will be held on Saturday, July 8, from 10:00 AM-1:00 PM, here at FAC, co-led by Elder Stephanie Pearson Robinson and Elder Pauline Marshall.  If you are interested in working with our children and youth, you are required to complete this training prior to beginning that work.  Please call the church administrative assistant to reserve your spot as soon as you can.
---
COMMUNITY ANNOUNCEMENT:
The Greater Atlanta Chapter of the NBPC will hold their next meeting on Saturday, June 24, 2017 from 12:00 PM – 2:00 PM at New Life Presbyterian Church, 6600 Old National Hwy, College Park, GA 30349.
African Pilgrimages Inc., presents Dr. Jawanza E. Clark. Associate Professor of Global Christianity at Manhattan College, in the Bronx, NY, Saturday, June 24, 2017 at Turner Chapel AME Church, 4650 Cascade Road, Atlanta, GA. 30331. Cost Full Day 430. (Lunch included) One Session $20.00. Morning Session: 9:30am-12:00noon / After Session: 1:00pm-3:00pm. Registration required at www.africanpilgrimagesinc.com/events.html
Big Miller Grove Baptist Church invites you to 2017 Youth Revival Featuring Powerful Guest Speaker, Elder Cornelius Fowler from Palm River COGIC in Tampa, FL ALL YOUTH ARE WELCOME… Wednesday, June 28 to Friday June 30th nightly at 7:30pm. Come One Come ALL!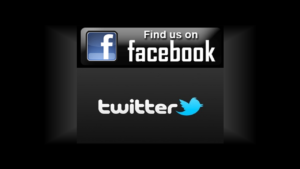 FAC Live Sermons can be viewed at https://www.facebook.com/First-Afrikan-Church-167700410029761/ or search "First Afrikan Church" to find us! Please follow us @FirstAfrikan on Twitter and like us @FirstAfrikanChurch Facebook! Spread the word! #BeAfrikan!