PLEASE REMEMBER TO PRAY FOR ALL OUR SICK, SHUT IN AND THOSE THAT ARE EXPERIENCING DIFFICULTIES IN THEIR LIVES AND FAMILIES
---
Deacon Joy Rankin
Elder Don Phoenix
Elder Leo Hall
Bro. Marcus Malcolm
Bereavement:
A Remembrance Service will be held for Bro. Charles Pannell Sr on Saturday, June 30, 2018 at First African Church at 12Noon.
---
ANNOUNCEMENTS:
CONGRATULATIONS TO ALL THE 2018 GRADUATES!!!!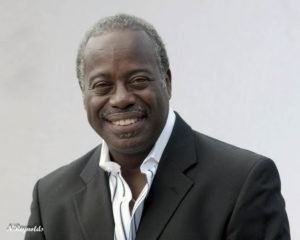 Please join Speaker, Pastor Mark Lomax on Sunday, June 24, 2018 at 3:00pm at Mt. Carmel Missionary Baptist Church, 3458 Church Street, Duluth, GA 30096. In celebrating their 33rd Pastoral Anniversary.
The annual NSAA Service of Academic Excellence is being celebrated this year on Sunday, June 24, 2018 at 10:00am. Persons wishing to have their children, or those who have achieved academic excellence and want us to celebrate with them in community will be required to fill out an application. The application is available Sunday June 10th and 17th. Applications are due to the church office NO LATER THAN Wednesday, June 20th BY NOON. NO APPLICATIONS WILL BE ACCEPTED AFTER WEDNESDAY, JUNE 20TH.
The Akwaaba Ministry will have its annual celebration of new members. If you have joined First Afrikan Church between July 1, 2017 and now, please send your name, phone number and email address to AkwaabaMinistry@firstafrikanchurch.org by June 10, 2018 to let us know if you will be able to attend the celebration. There will be Fun, Food and Fellowship.
The Ujamaa Ministry, will host the 3rd Exchange (Community Give Away) for the 2018 Ministry Year which will take place on Saturday, June 23 2018 from 10:00 am to 2:00 pm on the church grounds of First African Presbyterian Church located at 5197 Salem Road, Lithonia, GA. All are welcome to participate. We are asking that you please come out and participate in the exchange by bringing gently used items that someone else might be blessed to receive. If there is an item that you need you are most welcome to have it. Freely give and freely receive. EVERYTHING IS FREE! Please plan to stay for the entire event as all of your unexchanged items leave with you AND WE HAVE A COMMUNAL MEAL TOGETHER. For more information please contact Rev. Rhonda at 678-782-9050.
---
CD'S are available for sale in our media room in the Narthex for $7.00.