PLEASE REMEMBER TO PRAY FOR ALL OUR SICK, SHUT IN AND THOSE THAT ARE EXPERIENCING DIFFICULTIES IN THEIR LIVES AND FAMILIES
---
Mr. Timothy Reid of Fayetteville, NC, brother of Sis. Angela Reid.
Amelia Stapleton, daughter of Bro. Rick Stapleton
Sis. Charlotte Alexander, friend of Deacon Sharon Munajj
Sis. Kim Purnell-Grady
Sis. Ernestine Wilson
Mrs.  Sadie Rogers, mother of (Ngoma Lungundu Drummer) Sis. Unneka Rogers-Sipp and grandmother of (Shile Dancer) Anu Rogers-Sipp.
---
ANNOUNCEMENTS: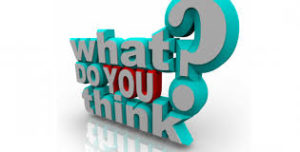 First African Church family, we need your feedback on who the church should hire next: a Christian Educator or a Youth Minister. Please take 2 minutes to give us your opinion: Go to:  https://www.surveymonkey.com/r/Q9FLVQ2  .  If you have any questions about the survey, please see Elder Sarita Davis.
This year in Celebration of our 25th Church Anniversary the Sterling Silver Anniversary Committee has several exciting events coming your way. The first event to kick off this celebration is a Jazz Concert featuring The Victor Choate's Band. The concert will be held at FAC, Sat. September 15, 7-10PM. Tickets are $20 and can be purchased from an anniversary committee members. Stay tuned for more information on all the anniversary events…
---
COMMUNITY ANNOUNCEMENTS:
Kilombo is now registering for next school year, 2018-19.  Kilombo Academic and Cultural Institute is accredited for grades K-8th grade.  We accept children who are four. Kilombo fosters an academically excellent and culturally relevant education that produces students who are equipped to succeed globally and are committed to social justice. Kilombo exists as a result of First Afrikan Church's commitment to institution building. Call Aminata Umoja at 404-992-8021 or email me at aumoja@comcast.net   for more information.  First Afrikan members in good standing receive a 10% discount off tuition. Come to our open house Friday, July 27 at 6:00 pm., 1879 Columbia Drive, Decatur, 30032. Find out more by going to www.kilombschool.com.
8th Annual UJAMAAFEST Cooperative Economics Expo, Atlanta, Ga. Saturday, December 29, 2018. Kuumba Small Business Marketplace. Early Bird payment options available.  We are excited to invite your company to join our growing list of small business owners as they expand awareness about their products or services. Whether you are a startup or a seasoned business owner, the UjamaaFest provides two floors of exhibit space catering to a unique opportunity to connect with a lucrative niche market of consumers. Deadline for Registrations is September 22, 2018. Register online at

---
CD'S are available for sale in our media room in the Narthex for $7.00.