PLEASE REMEMBER TO PRAY FOR ALL OUR SICK, SHUT IN AND THOSE THAT ARE EXPERIENCING DIFFICULTIES IN THEIR LIVES AND FAMILIES
---
Deacon Joy Rankin
Elder Don Phoenix
Elder Leo Hall
Bro. Marcus Malcolm
---
ANNOUNCEMENTS:
"Our Children, Our Stories" happens downstairs in the community room today during First Sunday Service! Children ages FOUR thru TEN are invited to come downstairs after the Community Affirmation during the Song of Preparation for Story Time.  Older Students may come down to READ Stories to our youngsters.  PARENTS, DO NOT send children under four years old downstairs. You may bring AND stay with them.    Boundary-trained Adult volunteers are also needed.  Sister Angela Reid.
The Church Office will be closed Wednesday for the 4th of July Holiday thru Friday, July 6th.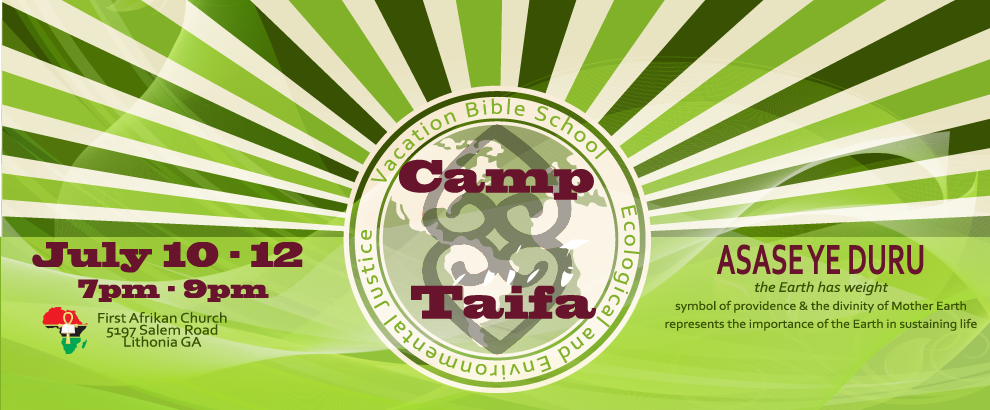 Camp Taifa (Vacation Bible School) starts Tuesday, July 10th, 11th, & 12th at 7:00pm nightly. The focus will be on Ecological and Environmental Justice.  Activities include – bible study, engaging discussions surrounding issues of ecological and environmental justice, climate change, environmental activism, and hands-on experiences in our Community Garden.