PLEASE REMEMBER TO PRAY FOR ALL OUR SICK, SHUT IN AND THOSE THAT ARE EXPERIENCING DIFFICULTIES IN THEIR LIVES AND FAMILIES
---
Elder Freddie Young
Elder Pauline Marshall
Mr. Gregory Fountain, brother and Ms. Kari White, niece of Sis. Nsombe Famodou
Sis. Valeria Gadsden Sams
Ms. Emily Deacon Roz work team member niece
Sis Rashida Mungin cousin of Deacon Sharon Munajj
Ms. Monica and Zachariah Cobbert
Bereavement:
Bro. Charles "Chuck" Pannell, Sr made his transition on Wednesday, January 24, 2018 in New York.
Ms. Johnny Mae Brandon of Davidson, NC, sister of Sis. Mona Lomax made her transition on Friday, January 19, 2018.
---
ANNOUNCEMENTS:
Please join us in celebrating Elder Dr. Itihari Toure End of a Blessed Tenure as the Director of the Center of Afrikan Biblical Studies (CFABS) during our Friends & Family reception on Sunday, January 28, 2018, following the 10am service.
Presenting The Rev. Romal Tune on Wednesday, January 31, 2018 at 7:00pm For a Seminar on his book, Love is an Inside Job! Rev. Romal Tune shares from his personal experiences the struggles and blessings of building and sustaining authentic, trusting, and intimate relationships. This presentation is designed to strengthen the quality of our relationships by inviting us to know and share ourselves (note: time change)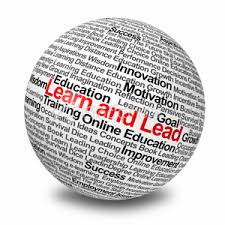 FACAT will host its first Leadership Training of the year on Saturday, February 3rd, 9 a.m.-12 p.m. in the VKB.  Feet to the Fire will be facilitated by Dele Lowman Smith. Learn how to hold your elected officials accountable and influence your local government. Building Power in Private and Public Arenas: Action and Organizing to Achieve Progressive Change will be facilitated by Angela Saxton, Lead Organizer for ABLE (Atlantans Building Leadership for Empowerment). Contact Sister Sandra Samuels for more information at (678) 334-4390.
Please join us for our Lenten Bible Study Series, Wednesday, February 7, 2018 thru March 21, 2018 at 1:00pm & 7:00pm. First Study title: "Do Not Worry, Believe", Scripture: Matthew 6:25-34. Lunch & Dinner served before class.
For our Black History Month Friends and Family celebration on Sunday, February 25, 2018 following the 10am worship service. The Deacon Board is sponsoring our very own First Afrikan Church Author's, Dr. Tawaianna Houston, Elder Jihad, Bro. William Ross and Bro. Amen J. Kush. They will have books available for purchase and for signing.
---
COMMUNITY ANNOUNCEMENT:
If you are a Senior Citizen seeking employment AARP Foundation works with low-income seniors to transform their lives. The Senior Community Service Employment Program assists seniors re-entering the workforce. The program has been in existence for about 50 years of more. Please call 678-420-5514 for more information. The program has been in existence for about 50 years of more. Please call 678-420-5514 for more information.
2018 Atlanta Community Food Bank Hunger Walk:  Please support the First African Community Food Pantry by participating in this year's 5K (3.1 miles) walk.  Not only will we have a great time, we'll have a great impact against hunger in our community!
Date:  Sunday, February 25, 2018; Time:  2pm Location:  GA World Congress Center;
Registration fee:  $25 (80% of all funds raised will go to the First African Community Food Pantry)  Contact Sister Belinda Edler, 404-502-4479 or Feedings@firstafricancdc.org if you would like to donate and/or join the Harambee team OR access the following link:.
http://engage.acfb.org/site/TR/HungerWalkAtlantaCommunityFoodBank/HungerWalk?team_id=35485&pg=team&fr_id=1852
CD'S are available for sale in our media room in the Narthex for $7.00.