PLEASE REMEMBER TO PRAY FOR ALL OUR SICK, SHUT IN AND THOSE THAT ARE EXPERIENCING DIFFICULTIES IN THEIR LIVES AND FAMILIES
---
Bro. Obasi Williams
Mrs. Saundra Houston, mother of Bishop Rex Houston
Elder Freddie Young
Bereavement:
The Honorable Reverend Earl Williams, Sr. of Thomasville, GA, was called home to glory on February 1, 2018. He is the father of Min. Charlotte Caldwell (who is Deacon Ken Caldwell's beloved wife.)
We will pass along arrangements for services when we receive word. In the meantime, please keep Charlotte, Ken, and their beautiful daughters in prayer for comfort and healing.
Sis. Valeria Gadsden Sams made her transition on Wednesday, January 31, 2018. Our dear sister home going celebration will be at First Afrikan Church on Thursday, February 15, 2018 at 11:00am
Ms. Camille Hudson, family friend and Ms. Annie Ruth Callahan, step-mother of Sis. Ruth Bobo transition in Cleveland, OH. Memorial and Funeral services were held on Saturday, February 3, 2018.
---
ANNOUNCEMENTS: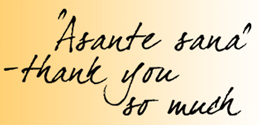 I wish to extend my deeply felt gratitude and much appreciated recognition by all of you who attended the Friends and family CFABS celebration last week. Asante Sana (thank you very much). A special thank you to the FAC Deacon board, Tawanna Morgan and Charlene Johnson! And, to all who posted on Facebook your congratulatory expressions-thank you! We will keep you apprised of the documentary screening and look forward to even greater things for the First Afrikan family. On my way to Memphis for the first of several national truth commissions on economic justice. Ancestral Blessings Mama Itihari
"Our Children, Our Stories" today during 10AM Service only! 
Children ages 4-8 may come downstairs after the "Community Affirmation" during the "Song of Preparation," for Story time. They will return upstairs for Zawadi. Parents must STAY with children under age four.  Sister Angela Reid
Please join us for our Lenten Bible Study Series, Wednesday, February 7, 2018 thru March 21, 2018 at 1:00pm & 7:00pm. First Study title: "Do Not Worry, Believe", Scripture: Matthew 6:25-34. Lunch & Dinner served before class. THERE WILL BE NO BIBLE STUDY ON WEDNESDAY, FEBRUARY 14, 2018. Please join Pastor Rev. Dr. Mark "Ogunwale" Lomax at First Iconium Baptist Church, 542 Moreland Ave SE, Atlanta, GA. (404) 627-1371 for their 123rd Anniversary Celebration Service at 7:30pm.
For our Black History Month Friends and Family celebration on Sunday, February 25, 2018 following the 10am worship service. The Deacon Board is sponsoring our very own First Afrikan Church Author's, Dr. Tawaianna Houston, Elder Jihad, Bro. William Ross and Bro. Amen J. Kush. They will have books available for purchase and for signing.
---
COMMUNITY ANNOUNCEMENT:
2018 Atlanta Community Food Bank Hunger Walk:  Please support the First African Community Food Pantry by participating in this year's 5K (3.1 miles) walk.  Not only will we have a great time, we'll have a great impact against hunger in our community!
Date:  Sunday, February 25, 2018; Time:  2pm Location:  GA World Congress Center;
Registration fee:  $25 (80% of all funds raised will go to the First African Community Food Pantry)  Contact Sister Belinda Edler, 404-502-4479 or Feedings@firstafricancdc.org if you would like to donate and/or join the Harambee team OR access the following link:.
http://engage.acfb.org/site/TR/HungerWalkAtlantaCommunityFoodBank/HungerWalk?team_id=35485&pg=team&fr_id=1852
CD'S are available for sale in our media room in the Narthex for $7.00.