PLEASE REMEMBER TO PRAY FOR ALL OUR SICK, SHUT IN AND THOSE THAT ARE EXPERIENCING DIFFICULTIES IN THEIR LIVES AND FAMILIES
---
Mr. Jeffrey Anderson, brother of Deacon Tenagne Edwards
Bro. Shamir Johnson
Bro. Obasi Williams
Mrs. Saundra Houston, mother of Bishop Rex Houston
Elder Freddie Young
Sis. Taheera Harper
---
ANNOUNCEMENTS:
The First Afrikan Media Ministry needs YOU!
We are looking to grow our ministry team with more people who are willing to:
Join the Stream Team: Live stream the Sunday morning Sermons from their phone
Graphic Design: Create graphics for website and events
Social Media: Post Facebook and Twitter feeds
Please see Ly Eldridge (ly@browntownmarketing.com) , Carlton Johnson (carlton_d_johnson@yahoo.com) or Victoria Ferguson-Young (victoriajuanita7@gmail.com)  for information.
Introducing 40Together! Come to Church 40 weeks of church attendance out of 52 weeks for 2018!  We also encourage you to Check-in on FB via cell-phones or tablets.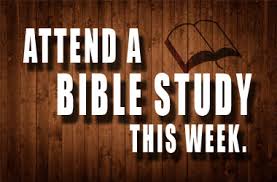 Please join us for our Lenten Bible Study Series, Wednesday, February 21, 2018 at 1:00pm & 7:00pm. Session #2 "Jug & Jar, Meal & Oil Scripture: 1 Kings 17:8-16. Lunch & Dinner served before classes.
The Ujamaa Ministry, will host the 1st Exchange (Community Give Away) of 2018 on Saturday, February 24, 2018 from 10:00 am to 2:00 pm on the church grounds of First African Presbyterian Church. We are asking that you please come out and participate in the exchange by bringing gently used items that someone else might be blessed to receive.  If there is an item that you need you are most welcome to have it.  Freely give and freely receive.  EVERYTHING IS FREE!  Please plan to stay for the entire event as all of your unexchanged items leave with you and we have a communal meal together.  For more information please contact Rev. Rhonda at 678-782-9050.
For our Black History Month Friends and Family celebration on Sunday, February 25, 2018 following the 10am worship service. The Deacon Board is sponsoring our very own First Afrikan Church Author's, Dr. Tawaianna Houston, Elder Jihad, Bro. William Ross and Bro. Amen J. Kush. They will have books available for purchase and for signing.
Join the First Afrikan Community Action Team for the Second Annual Elected Officials Forum on Monday, March 5th at 6:30 p.m. The theme is "Building Power: Citizen Advocacy in an Age of Resistance." City of Stonecrest, City of Lithonia, DeKalb County and state elected officials have been invited to address your questions about policies and issues in our community.
---
COMMUNITY ANNOUNCEMENT:
In the words of Nikki Giovanni, Black Love is Black wealth. So let's have a rich conversation about relationships. After viewing Tamarat Makonnen's award winning film, In Search of the Black Knight, there will be a dynamic panel discussion about Black Love. Our very own Shelly Clopton and Stephanie Pearson will be on the panel. This event will take place on March 18th from 2:30 pm – 5:30 pm at the Clarkston Community Center, 3701 College Ave, Clarkston, GA, 30021. Tickets are $10 on eventbrite.com and $15 at the door. All proceeds benefit Kilombo Academic and Cultural Institute (kilomboschool.com). Contact 762-244-2274 or blakluv@gmail.com for details. This is for ages 18-80+.
2018 Atlanta Community Food Bank Hunger Walk:  Please support the First African Community Food Pantry by participating in this year's 5K (3.1 miles) walk.  Not only will we have a great time, we'll have a great impact against hunger in our community! Date:  Sunday, February 25, 2018; Time:  2pm Location:  GA World Congress Center;
Registration fee:  $25 (80% of all funds raised will go to the First African Community Food Pantry)  Contact Sister Belinda Edler, 404-502 -4479 or Feedings@firstafricancdc.org
---
CD'S are available for sale in our media room in the Narthex for $7.00.