First Afrikan Church Announcements:
Liturgical Season Change: Birth-Initiation
Please join us for our 2020 Winter/Spring Bible Study Series Wednesday, February 19th at 1:00pm & 7:00pm. Theme: "The Spirit of Rebellion that lives in the Revolutionary". 3rd Week Study: "Righteous, Radical, Negotiators". Study Text: Numbers 27: 1-11.  Lunch & dinner served one hour before class.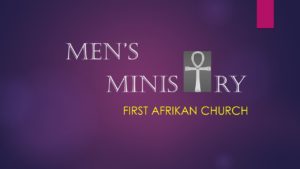 Men of First Afrikan Church: The next Men's Ministry meeting will be held on Friday, February 21, 2020 at 6pm at the home of Elder Spencer Gaudet, 5075 Post Road Pass, Stone Mountain, GA 30088.  For more information see Elder Gerard Munajj or Elder Spencer Gaudet.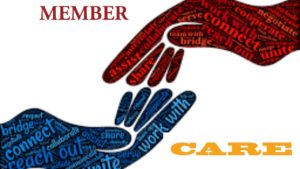 The Member Care Council is introducing a "Friends & Family Challenge"Each ministry will choose a month now through the month of November to host and provide snacks for the 4th Sunday, Friends and Family celebration. The ministry that has the most ministry members present, as well as friends and family, will be celebrated in the month of December.  Participating Ministries: Caribbean Ministry, Choir, Creation Care, Deacon Board, Men's Ministry, Ngoma Lungundu Drummers, Seasoned Women, Tamba Issa, Tana Dhari, Usher Board & YAYAM (Youth & Young Adult Ministry). YAYAM will kick off the first challenge on Sunday, February 23, 2020.  For additional information and to sign up for your month. See Elder LaRita Cormier or Elder Nsombe Famodou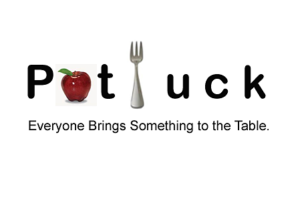 Please join the Caribbean Ministry for their Pot Luck monthly meeting on Monday, February 24, 2020 at 7:00pm, hosted by Sis. Yvonne Dunkley at 7944 Harmony Lakes Drive, Lithonia, GA 30058. If you have any questions. Please see Sis. Eva James or Deacon Mack McClure. The Caribbean Ministry meets every 4th Monday of the Month.
Please join Elder Carvel Bennett for our first New Members Class of 2020 on Saturday, February 29th at 10am in the Vanessa G. Knight Bldg. 2nd Room.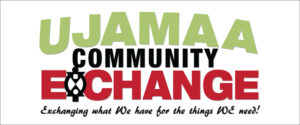 The Ujamaa Ministry, will host the 1st Exchange (Community Give Away) of 2020 on Saturday, February 29th from 10:00 am to 2:00 pm on the church grounds of First African Presbyterian Church. We are asking that you please come out and participate in the exchange by bringing gently used items that someone else might be blessed to receive.  If there is an item that you need you are most welcome to have it.  Freely give and freely receive.  EVERYTHING IS FREE!  Please plan to stay for the entire event as all of your unexchanged items leave with you and we have a communal meal together.  For more information please contact Rev. Rhonda at 678-782-9050.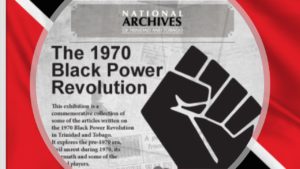 FAC Caribbean Ministry is hosting an event with Ako Mutota former member of the National Joint Action Committee to commemorate the 50th Anniversary of the Black Power uprising in Trinidad and Tobago. Saturday, February 29, 2020 from 4pm – 6pm in the Community Room. Entitled, "The Unfinished Revolution" 1970 black power uprising in Trinidad and Tobago. The movement had profound effect not only in Trinidad, but also the wider Caribbean. What begin as a demonstration in support of Caribbean students who were facing prison time as a result of a protest in Sir George Williams University (now Concordia) developed into a protest of movement which lasted for 56 days until a State of Emergency was called resulting into many arrests and detentions of leaders for some months. This event will feature a panel discussion geared towards educating the public about this event and its continuing impact.  The Event is Free – Donations are welcome. For additional information see Dr. Shomari Harper or Sis. Eva James
---
COMMUNITY ANNOUNCEMENTS: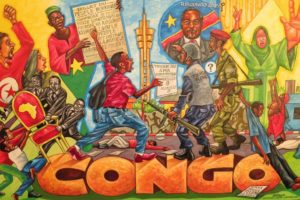 Do you have an old cell phone lying around your house that is not being used because you've upgraded? Well, your phones can be put to use and greatly benefit community youth organizations in The Democratic Republic of the Congo (The DNC). These groups are organizing in Congolese communities around the country, helping to educate and bring greater awareness to its people working for principles for liberation, self-determination and justice.    The Friends of the Congo/Atlanta Chapter, is sponsoring a drive to gather and send your 'old' phones to these organizations in the Congo.  or more information, please contact FOTC members Sis. Tyrrah Young-Mwanga, or Dr. Darren Shomari Harper.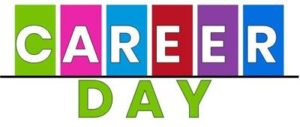 Browns Mill Elementary School CAREER DAY IS COMING THURSDAY, MARCH 5, 2020 from 8:30am to 1:30pm.  We need your help!  Do you have an exciting career or job?  If so, we invite you to volunteer as a speaker on Career Day.  Please come to talk with our students about your profession and why you chose that particular career.  We would also like for you to discuss with our students how you assist people in our country, community, state etc.  Please compete a form from the Narthex and contact Dr. Goodjiones at tanyetta_goodjiones@dekalbschoolsga.org or 678-676-8302.  If you are able to secure any souvenirs with your company name or logo please bring them for the students.  Complimentary breakfast (centennial) 8:00- 8:45 a.m. and lunch (starting at 11:00 until) will be served for our participants.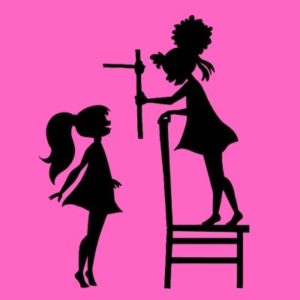 A Woman's Standard would like to cordially invite you to our 3rd Annual Women's History in the Making Awards Gala on Sunday, March 22, 2020, at Eagles Landing Country Club in Stockbridge, GA. Our 2020 theme is What footprints are you leaving behind? We are celebrating young ladies who are blazing trails and leaving a legacy in their area so if you know any young ladies, community leaders (women and men), and community organizations helping our girls leave their mark, please nominate them here: https://awomansstandard.com/whim-awards-gala  so we can celebrate their accomplishments. Tickets are on sale now on our website and if you have any questions please contact Tierica Berry at Admin@AWomansStandard.com or 678.499.4405. 
---
CD'S are for sale in our media room for $7.00 in the Narthex