PLEASE REMEMBER TO PRAY FOR ALL OUR SICK, SHUT IN AND THOSE THAT ARE EXPERIENCING DIFFICULTIES IN THEIR LIVES AND FAMILIES
---
Bro. Shamir Johnson
Bro. Obasi Williams
Mrs. Saundra Houston, mother of Bishop Rex Houston
Elder Freddie Young
Sis. Taheera Harper
Bereavement:
Ms. Martola "Beatty" Jefferson, cousin of Sis. Tyrrah Young-Mwanga service will be held on Sunday, February 11th in Lafayette, CA.
Sis. Valeria Gadsden Sams made her transition on Wednesday, January 31, 2018. Our dear sister home going celebration will be at First Afrikan Church on Thursday, February 15, 2018 at 11:00am
---
ANNOUNCEMENTS: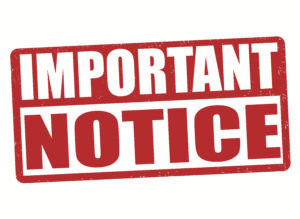 THERE WILL BE NO BIBLE STUDY ON WEDNESDAY, FEBRUARY 14, 2018. Please join Pastor Rev. Dr. Mark "Ogunwale" Lomax at First Iconium Baptist Church, 542 Moreland Ave SE, Atlanta, GA. (404) 627-1371 as the speaker for their 34th Church Anniversary Service at 7:00pm.
ATTENTION ALL – Elders, Deacons, Ministry Leaders, Trustees, Ministers! The first of 2 LEADERSHIP MBONGIS for 2018 is scheduled for Saturday, Feb 17 from 1-3pm in the large Community Room at FAC. Mbongi: a word in the Kikongo language which means "learning place". When people come together to resolve a community problem, the problem-solving meeting is referred to as an Mbongi. The Mbongi will focus primarily on…"What are the expectations of leaders, in helping us live out this year's theme?" This year's theme being – Building First Afrikan's Future Together: Restoring God to the Center of Life.  Please RSVP Elder Carvel Bennett at carvelbennett@yahoo.com to confirm your participation.
For our Black History Month Friends and Family celebration on Sunday, February 25, 2018 following the 10am worship service. The Deacon Board is sponsoring our very own First Afrikan Church Author's, Dr. Tawaianna Houston, Elder Jihad, Bro. William Ross and Bro. Amen J. Kush. They will have books available for purchase and for signing.
---
COMMUNITY ANNOUNCEMENT:
2018 Atlanta Community Food Bank Hunger Walk:  Please support the First African Community Food Pantry by participating in this year's 5K (3.1 miles) walk.  Not only will we have a great time, we'll have a great impact against hunger in our community!
Date:  Sunday, February 25, 2018; Time:  2pm Location:  GA World Congress Center;
Registration fee:  $25 (80% of all funds raised will go to the First African Community Food Pantry)  Contact Sister Belinda Edler, 404-502 -4479 or Feedings@firstafricancdc.org if you would like to donate and/or join the Harambee team OR access the following link:.
http://engage.acfb.org/site/TR/HungerWalkAtlantaCommunityFoodBank/HungerWalk?team_id=35485&pg=team&fr_id=1852
---
CD'S are available for sale in our media room in the Narthex for $7.00