ANNOUNCEMENTS:
Please join us for our last Winter Bible Study of 2019 on Wednesday, December 18, 2019 at 1:00pm or 7:00pm. Study Topic: Imani/Faith – "To believe with all our heart in our people, our parents, our teachers, our leaders and the righteousness and victory of our struggle.  Study Text: Matthew 1:18-25
Members interested in helping with the watchnight service production. Please contact Elder Carvel Bennett at carvelbennett@yahoo.com
Join us for the last New Member's class of 2019 on Saturday, December 21, 2019 at 10:00am with Elder Carvel Bennett in the VGK Building middle class room. Please RSVP to fapc@firstafrikanchurch.org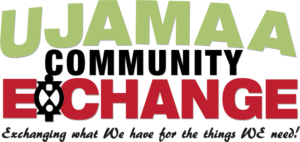 The Ujamaa Ministry, will host the last Community Give Away of 2019 on Saturday, December 21, 2019 from 10:00 am to 2:00 pm on the church grounds of First African Presbyterian Church. We are asking that you please come out and participate in the exchange by bringing gently used items that someone else might be blessed to receive.  If there is an item that you need you are most welcome to have it.  Freely give and freely receive.  EVERYTHING IS FREE!  Please plan to stay for the entire event as all of your unexchanged items leave with you and we have a communal meal together.  For more information please contact Rev. Rhonda at 678-782-9050.
Join us for an evening of Ujima, on Saturday December 28th beginning with Children's Kwanzaa from 3-5pm featuring Kwanzaa Kraft's, storytelling and children's drum and dance workshop. Dinner will be served from 5:15pm to 6:00pm followed by Kwanzaa Quiz Bowl for youth and teens from 6:00am to 6:45pm. The evening Kwanzaa program begins at 7 pm and continues until 9 pm. All events are FREE Contact persons are Baba Mehib Holmes 404-683-0949 and Elder LaRita Cormier 713-305-8973. Volunteers are needed for the FAC Celebration on the 28th.
---
 COMMUNITY ANNOUNCEMENTS:
Greetings FAPC Family! Please join Kilombo Academic and Cultural Institute for our Annual Kwanzaa Celebration, Friday, Dec. 20th from 6-8pm at First African Church. Come see the children perform, enjoy the festivities and fellowship. Bring the whole family. Text Aminata Umoja for more information, 404-992-8021. Hope to see you there!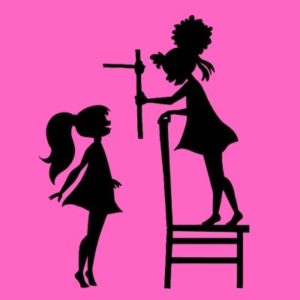 A Woman's Standard is currently seeking volunteers to serve on our planning committee for our 3rd annual Women's History in the Making Awards Gala. The following positions are still open Gala Co-Chair, Sales, Decor & Supplies, Silent Auction, Nominations, and Sponsors & Partnerships. If you or anyone you know has skills that would benefit these areas please visit https://volunteerwhim.eventbrite.com by Saturday, December 21, 2019. If you have any questions please contact Tierica Berry at Admin@AWomansStandard.com or 678.499.4405. The Gala will be held on Sunday, March 22, 2020. We would love you see all of you there to celebrate our young girls leaving their legacy!
https://awomansstandard.com/whim-awards-gala
Friday December 27th   Malcolm X Grassroots Movement presents Kujichagulia at First African Church. Program from 7-9 pm, food and vendors from 6-10 pm. FREE
---
CD"S are for sale in our media room for $7.00 in the Narthex