PLEASE REMEMBER TO PRAY FOR ALL OUR SICK, SHUT IN AND THOSE THAT ARE EXPERIENCING DIFFICULTIES IN THEIR LIVES AND FAMILIES
---
Ms. Faye Beerom-Henry of St. Lucia, sister of Elder Pauline Marshall
Mr. Vincent Roberts, cousin of Elder Stephanie Pearson Robinson
Ms. Ann Robinson, aunt of Elder Stephanie Pearson Robinson
Ms. Ann Robinson best friend daughter
Mr. Dexter Shelton, family friend of Elder Stephanie Pearson Robinson
Sis. Kim Purnell
Ms. Tasha Greene, daughter of Deacon Mack & Sis. JoAnn McClure.
Bro. Joe Park
Mr. Timothy Reid of Fayetteville, NC brother of Sis. Angela Reid
---
ANNOUNCEMENTS: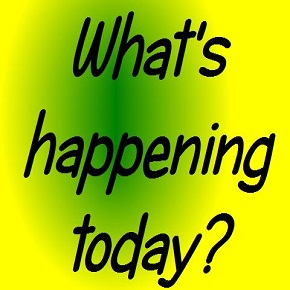 Please remain for our Congregation Meeting TODAY after worship service.
Kwanzaa conference call planning meeting on Monday, August 13th at 7:30PM. See Elder Jihad Uhuru for additional information and call details
Please join the Seasoned Women for their August Gathering. The Gathering will be held on Tuesday, August 14th at the home Sis. Diane Howard, 7326 Conyers St., Lithonia, GA 30058.
If you need directions or have other questions, she can be reached at 770-490-8128. Remember, its potluck.
This year in Celebration of our 25th Church Anniversary the Sterling Silver Anniversary Committee has several exciting events coming your way. The first event to kick off this celebration is a Jazz Concert featuring Victor Choates & Company. The concert will be held at First Afrikan Church, Saturday, September 15, 7-10PM. Tickets are $20 and can be purchased from anniversary committee members. A pre-concert reception serving light refreshments will begin at 5PM, tickets are $10. Tickets for both events can be purchased from anniversary committee members or online at https://www.eventbrite.com/e/first-afrikan-church-25th-anniversary-jazz-concert-tickets-48529956406
---
COMMUNITY ANNOUNCEMENTS:
Dr. Stephen Green, Superintendent of DeKalb County Schools, will be presenting on the state of education in DeKalb County and taking questions at Stonecrest Library on Tuesday, August 14th at 6:30 p.m. Please plan to attend, and tell a friend!
Lithonia's Farmers & Artist Market, 3rd Saturdays June thru December 12:00-4:00pm.
Celebrating Lithonia's Faith & Families on Saturday, August 15th. Downtown Lithonia, 6920 Main Street. The Church with the most members signing in at the Farmers Market will win $500.00 worth of office supplies and family incentives! For more information about the Lithonia Farmers Market, contact Charles Anderson charles.anderson@lithoniacity.org
---
CD'S are available for sale in our media room in the Narthex for $7.00.