PLEASE REMEMBER TO PRAY FOR ALL OUR SICK, SHUT IN AND THOSE THAT ARE EXPERIENCING DIFFICULTIES IN THEIR LIVES AND FAMILIES
---
Mama Dorothy Stamps
Mr. Gregory Fountain brother of Elder Nsombe Famodou
Mr. Michael Trammell brother of Elder Allison Trammell
Bereavement:
Mr. Vincent Roberts, cousin of Elder Stephanie Pearson Robinson made his transition on Friday, April 12, 2019.
---
ANNOUNCEMENTS:
There will be NO Bible Study on Wednesday, April 17th. Join us for our Spring/Summer Series starting Wednesday, April 24, 2019. More info to come.
The Church office will be closed on Friday, April 19th for Good Friday.
Please join us at First Afrikan Church for the play: Maafa 1619-2019: Sankofa / Looking back to go forward. Directed by Dr. Shirlene Holmes and Co-Created with Cast & Crew. This play will remind us of who we are and inspire us to think about our future. We will honor our Ancestors and look at how we got over.   Also, we will ponder the issues that still challenge us and hopefully be stirred and motived to build our future together. Maafa is a Kiswahili word which means GREAT TROUBLE.  Movies Times: Friday, April 19th and Saturday, April 20th at 8:00pm and Sunday, April 21st at 5:00pm. Tickets $10. Adults & $5.00 Children. You may purchase your tickets after service in the Narthex.
Calling all girls age 13-17! Heshima Rites of Passage program will be resuming soon!  Heshima is a 12 -15 month program that prepares teen girls for womanhood in our community. The program is open to the public; though FAC members are more than welcome, you do not have to be a member of FAC to participate in the program.  You can contact Lynne Young @678 772-9400 or Akosua Tait @470 268-5060 to let us know of your interest or for more details. Please spread the word.
---
COMMUNITY ANNOUNCEMENT: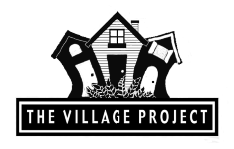 Come out and support our local black owned businesses at The Village Project, Inc. 2019 Marketplace which will be held at First Afrikan Church, 5197 Salem Road, Lithonia, GA 30038, on Saturday, April 20th, 2019 from 10am – 6pm.  All Vendors Welcome:  Authors, Jewelers, Interior Design, Natural Hair & Skin, Clothing, etc… Contact Rhonda at 678-782-9050 or Danielle at 404-797-6073
Martial Arts classes will be taught by Shihan Pauleon Phillips beginning on Friday, April 26, 2019. Youth classes are for ages 7-12 and adult classes begin at age 13. Classes will offer Supreme Tactics of self-defense including rape prevention and bullying encounters. Please see Sister Marchia Phillips for a flyer and application.
---
CD'S are available for sale in our media room in the Narthex for $7.00.